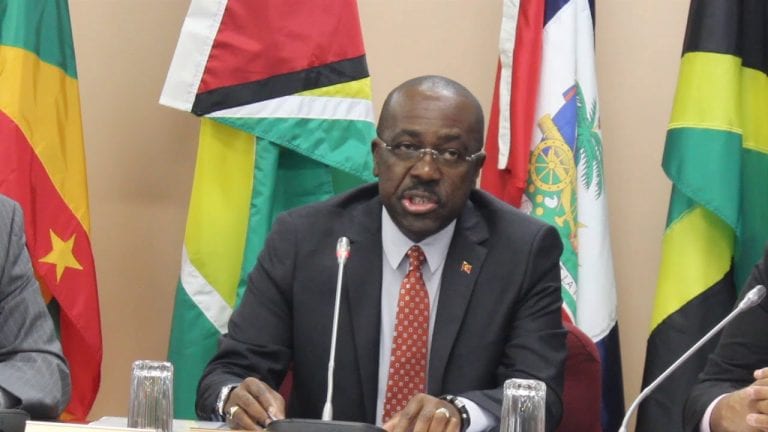 The Antigua and Barbuda government Friday said that the United States Centers for Disease Control and Prevention (CDC) had decided to reduce the island's high-risk categorisation regarding the coronavirus (COVID-19) pandemic.
St. John's had earlier this week expressed its "shock" after the CDC had named the island among several Caribbean countries, to have been given the highest risk assessment by the Atlanta-based CDC.
CDC had raised the assessment of Jamaica, Trinidad and Tobago, The Bahamas, Haiti, Belize, Bonaire, Guadeloupe, Guyana, Saint Marten, Sint Eustatius, Suriname, Sint Martin, Dominican Republic as well as the Turks and Caicos Islands from Level Three to Level Four, which is the highest on the risk assessment scale.
In a statement, the government said that the new level two categorisation for the island, which will come into effect on Monday, followed the intervention by Antigua and Barbuda's Ambassador to the United States, Sir Ronald Sanders.
Foreign Affairs Minister E.P. Chet Greene in welcoming the decision to reduce the Travel Health Notice (THN) said: "we will be placed at the level of "moderate" instead of "very high risk.
"This is the same level as Barbados, and a level lower than most countries in the region. It is recognition of our sterling efforts to fight COVID-19".
Antigua and Barbuda has said that since the beginning of the COVID-19 pandemic, it has had 141 laboratory-confirmed cases and four deaths. Currently, it has only seven active cases, of which just one is new.
Ambassador Sanders said that, drawing on factual information provided by the local authorities he immediately engaged CDC offices in the United States and regional offices in Barbados and Jamaica, noting that all CDC offices were extremely helpful and keen to ensure that Antigua and Barbuda was placed at the correct level. He said he was grateful for their cooperation.
CMC