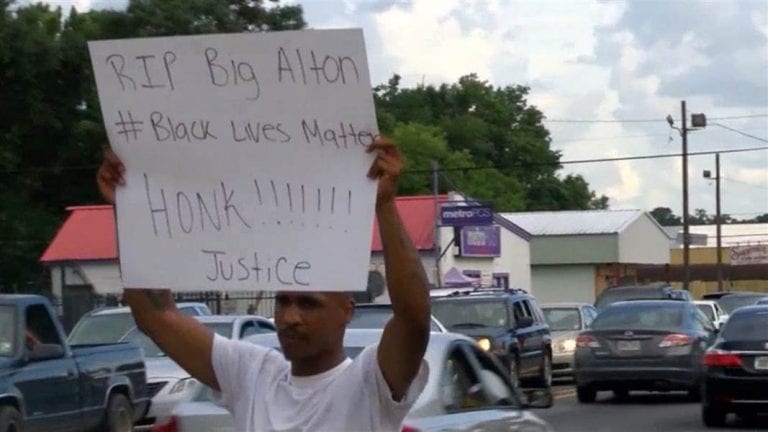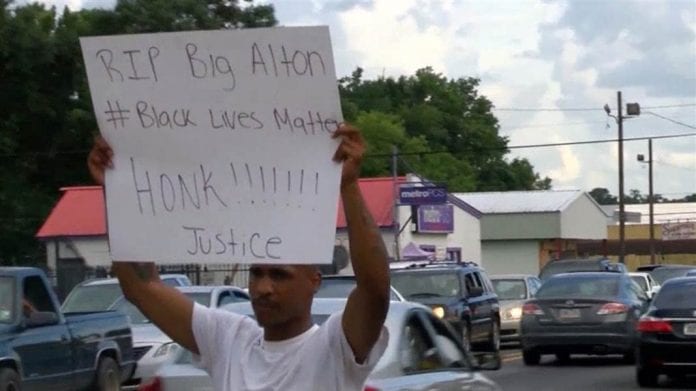 The U.S. Department of Justice is set to lead a civil rights investigation into the death Alton Sterling, a black man shot multiple times by police during a confrontation in Louisiana.
Cellphone videos online show 37-year-old Alton Sterling being tackled and shot as two caucasian cops pin him to the ground before he is killed. Sterling's death has sparked protests against police brutality in Baton Rouge while family members and the local NAACP branch called for an independent review outside of the city's police department.
Louisiana Gov. John Bel Edwards said at a news conference Wednesday, "I have full confidence that this matter will be investigated thoroughly, impartially and professionally."
Gov. Edwards, a Democrat, said the investigation will be assisted by the U.S. Attorney's Office and the FBI in the state as the Justice Department has confirmed the opening of the case, but declined to comment any further.
At a separate news conference Wednesday, officials identified the officers as Blane Salamoni, a four-year department veteran, and Howie Lake II, a three-year veteran.
Officials would not discuss what transpired during the "altercation" between the officers and Sterling, but said police body cameras, dashcam video and any other footage from the scene would be a part of the investigation.
Baton Rouge police statement has said that uniformed officers responded to an anonymous call after midnight Tuesday involving a black male in a red shirt who was selling CDs and had reportedly threatened the caller with a gun. The officers "made contact" with the 5-foot-11 37 year old man in the parking lot of the Triple S Food Mart and an altercation ensued. The statement went on to say that "Sterling was shot during the altercation and died at the scene."
It was not clear if both officers shot Sterling or who fired the fatal shot. Sterling died from multiple gunshot wounds to the chest and back, according to East Baton Rouge Coroner Dr. William Clark. The officers have been placed on administrative leave "per standard procedure," police added, saying the investigation was ongoing.
The president of the NAACP, Cornell Brooks, called video of the incident hard to watch — but "far harder" to ignore.