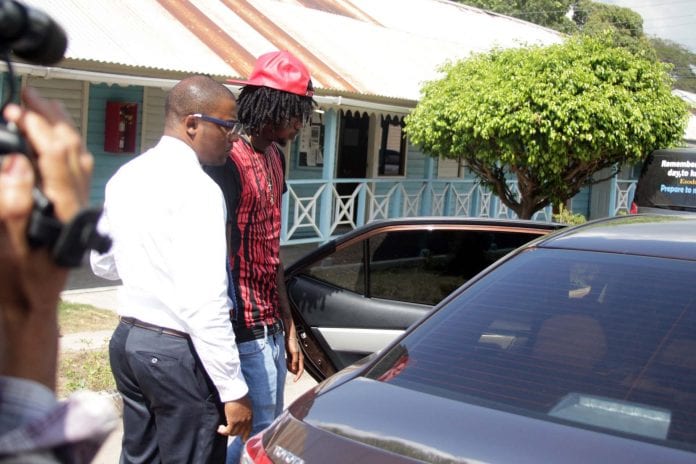 Dancehall artiste turns himself in
Dancehall DJ, Alkaline, says reports of him being involved in a murder are untrue.
In a social media rant the artiste, who ruled the dancehall charts in 2016 with hits like City, Formula, My Side of the Story and Company claimed he is not involved in any act of criminality and pleaded for his fans to be calm.
Part of the post read:
"There is a rumour circulating. Regarding Alkaline, Earlan Bartley, and questioning for murder. Please ignore, this is one of the most cruel, vicious, destructive, degrading, derogatory, ruthless lie, I have ever experienced in my 23 years of existence. I am asking my fans to be calm, relax. I am in no form of mix-up with any form of illegal activities of any sort. And I declare innocence in all its entirety", the post read.
 He also took jabs at the media for reporting that he was wanted for questioning.
"I am therefore asking the media personnel to desist from spreading rumours on me unnecessarily. BIG LIE!!!! Alkaline!! Try again!!"
On Tuesday the Twitter accounts of both the Jamaica Constabulary Force and National Security Ministry posted information regarding interest in the entertainer.
@JamaicaConstab tweeted "Police are seeking Earlan Bartley o/c Alkaline for questioning in relation to a murder. He is to report to Harman Barracks by 5:00 p.m., Feb 8"
@NatSecurityJA tweeted "Police seek Earlan Bartley (Alkaline) 4 questioning related 2 Rohan Morris' murder. It is believed he can assist with the investigation."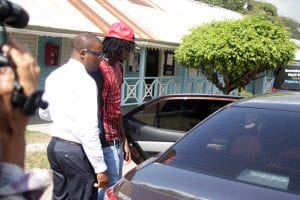 The artiste turned up at the headquarters of the Harmon Barracks about 9:00 AM Thursday, with his attorney, Peter Champagnie, in tow.
Morris, popularly called 'Head', was shot more than 15 times by hoodlums at his Three Oaks Gardens, St Andrew home in January. The murder was reportedly witnessed by a five year old child who was inside the dwelling at the time of the attack.
The police were tight-lipped when Caribbean News Weekly checked whether Morris was an associate of the artiste and would only say he could assist them in their investigations.