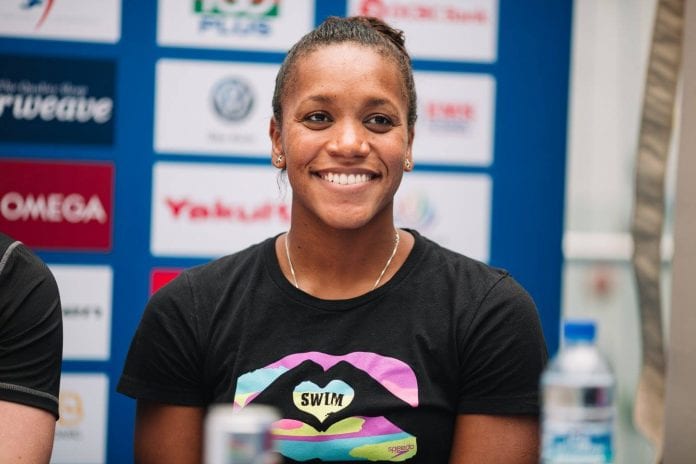 Alia Atkinson lands victory at FINA Swimming World Cup
Alia Atkinson, of Jamaica, has succeeded in matching the World Record in the 100 breaststroke at the 2016 Federation Internationale De Natation (FINA) World Cup Series stop in Paris/Chartres. The 27 year old continued her superb post Olympic form by landing her second victory grabbing gold in the women's 50 metre breast-stroke gold with a brilliant 29.25 seconds.
She again beat Olympic 100m silver medallist, Russia's Yuliya Efimova who swam 29.34 seconds for the runner-up spot and American Katie Meili who claimed bronze in 29.75 seconds.
Atkinson was also a fourth place finisher in the 50 metre butterfly. She touched in 26.04 seconds, almost a second behind the winner Jeanette Ottesen of  Denmark 25.09.
The prize for setting a World Record at one of the FINA World Cup is $10,000 U.S. dollars, but unfortunately does not rule in favor of Atkinson because it only counts if the record is broken, not tied. Atkinson's top swim does however, put her in good standings towards the World Cup's first place prize of $50,000.