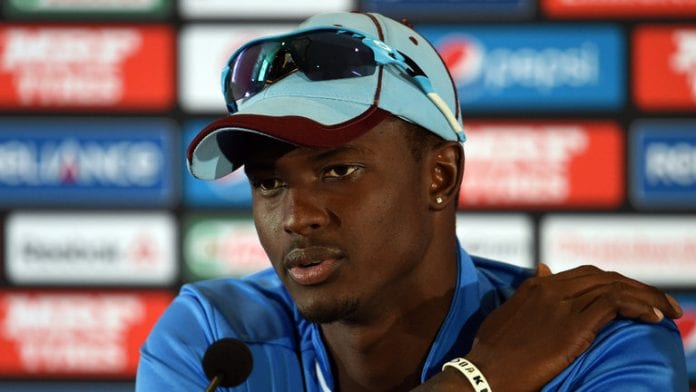 WI captain Jason Holder won't play in second test match against New Zealand because of suspension for slow over rate.
The beleaguered West Indies cricket squad will be without their skipper as they go 0-1 into the second test match against New Zealand on Sat. Dec. 9, 2017.
Captain Jason Holder was suspended by the International Cricket Council, (ICC), on Tuesday for one Test, after his team was found guilty of maintaining a slow over rate during their defeat to New Zealand in the first test on Dec. 1st.
A spineless batting effort last Friday sent the West Indies crashing to an innings and 67-run defeat in their opening test match against New Zealand.
For New Zealand, the win gave them a precious 1-0 lead in the two-match series, ensuring they extended their record of not having lost a series to the Windies at home in 22 years.
Holder, 26, will miss the second test in Hamilton and has also been fined 60 per cent of  his match fee, while his teammates incurred a 30 per cent fine after the West Indies were charged with the over-rate offence following their defeat in Wellington.
Gayle Back in action for Windies
Jamaican-born cricketer, Chris Gayle, has been called back into the Windies fold.
On the heels of a disastrous opening test performance by  the West Indies team against the Kiwis, Cricket West Indies selectors announced that Gayle will represent the Windies in  the upcoming One Day Internationals, (ODIs) and T20s.
The first ODI is set for December 20th in Whangerei while the second and third will be played in Christ Church on Dec. 23rd and Dec. 26th.
Gayle is also set to play in the T20's on Dec. 29th match in Nelson and the January 1 and 3, 2018 matches in  Mount Maunganui, New Zealand.