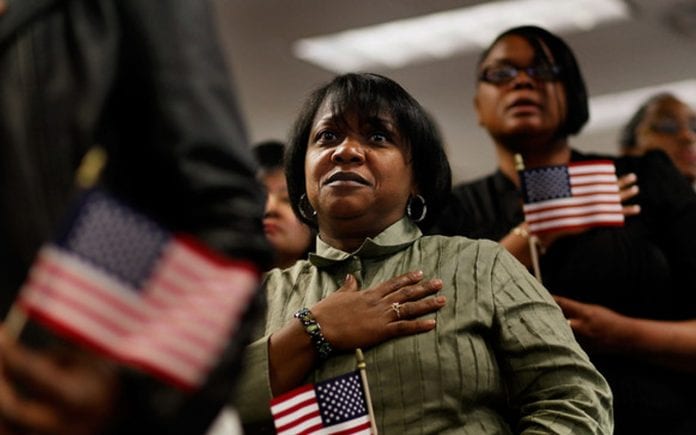 Deadline Looms For Filing Immigration Applications Before Fees Increase!
Attorney Caroly Pedersen, Esq. of the American  Immigration Law Center – Call 954-382-5378
With increased USCIS filing fees scheduled to take effect on December 23, 2016, Immigrants and Sponsors wishing to avoid the higher filing fees should begin planning to file cases before the deadline. Fees will increase substantially for some applications, while others are minimal and some remain unchanged. For instance fees for a Family Petition (form I-130) will increase $115, going from $420 to $535, Naturalization fees (form N-400) will increase $45 from $680 to $725. Green Card Renewals/replacements will increase $90 to $540 from $450. The $85 biometrics fee remains unchanged and is included in the above fees increases where required.  To take advantage of the current fees, applications should be postmarked on or before December 22, 2016. Applications are best filed using Priority Mail (approx $7), Fed-ex or another courier which can be tracked and delivered within several days. Try to avoid using Certified Mail which can take 7 days or longer for delivery. Applications postmarked on or after December 23, 2016, will be rejected by the USCIS, if not accompanied by the new fees. You can get a link to the USCIS fees increase webpage for all Immigration applications by visiting our website at: www.Immigratetoday.com  and clicking on the Immigration Newsletter link
Anti-Immigrant Group Outlines Suggested Trump Administration Immigration Policies For The First 100 Days
As reported by the American Immigration Council, the anti-immigrant group supporting Donald Trump, called the Federation for American Immigration Reform (FAIR), recently outlined Immigration priorities which should be implemented by the Trump Administration in its first 100 days. The sweeping anti-immigrant agenda includes overturning President Obama's DACA program  and cancelling work authorization for Immigrants currently protected by the measure, redefining criminals to include even law abiding Immigrants who merely violated Immigration laws by being in the U.S. without legal status, conducting workplace raids and militarizing the border, among many others, all in step with Trumps anti-immigrant rhetoric. You can read the FAIR plan and Trumps Immigration proposals  to "Make American Great Again" by visiting our website at: www.Immigratetoday.com  and clicking on the Immigration Newsletter link
Fake US Embassy in Ghana Has Been Issuing Counterfeit US Visas For Ten Years!
If it sounds too crazy to be true…it probably is! Yes, it's true, as reported recently by the U.S. State Department, a  building in Accra, Ghana, has apparently been operating as a fake U.S. Embassy for some ten years. Run by Ghanaian and Turkish organized crime rings,
the "Embassy" flew an American flag outside and hung President Obama's photo inside, just like a legitimate Embassy, with individuals posing as "consular officers", issuing fake U.S. visas and other counterfeit documents to customers. The criminals paid off local officials to "look the other way" as the business flourished for nearly a decade or more, charging sums as large as $6,000 for visas and other fake documents.  During raids, officials confiscated computers, cell smart phones, 150 passports from 10 countries, as well as counterfeit identity documents and arrested members of the ring, while other remain at large.
THIS WEEK'S IMMIGRATION QUESTIONS & ANSWERS
Question: I came to Miami on vacation to see my girlfriend in February 2016 and we decided to do some tours to different places like New York, which would take me over my I-94 authorized stay. So in August a few days before my stay expired we filed for an extension to give me more time here, but instead of risking it and staying while the request was processing, I decided to leave at the beginning of September. Once I got back to Colombia, I decided to go back to the U.S. again in October to visit my girlfriend again.  But once I arrived in Miami Airport, immigration officers sent me back on the plane because they said I overstayed the last time because my I-94 expired in August. I explained that I had applied for the extension before that date and showed them the receipt, but they said that my visa was automatically cancelled and there was nothing I could do.  So I recently applied for a new visa at the Embassy and was denied, even though I had filed the extension request. I just can't believe it! My girlfriend and I can't stand being separated and we decided to get married. She is coming to Colombia for Christmas and we will get married here. We want to ask you if once we get married, will I be able to fly back to Miami with her when she returns, since I will then be her spouse? Thanks for all your help.
Answer: Yes, unfortunately, under Immigration regulations, once you overstay your period of authorized stay in the U.S. – by even one day, (even though you filed for an extension), once you left the U.S., you were not allowed to re-enter on your current Visa and are instead required to apply for a new B1/B2 Tourist visa at the U.S. Consulate in your home country. You did the right thing by filing the extension of stay before your I-94 expired, however, if you leave while the request is still pending, after your I-94 expired, it automatically cancels your extension request. If you had stayed and it was approved, you would have been able to stay for up to 6 additional months. If it was denied, then you would have been in the U.S. past your I-94 authorized stay and your U.S. visa would have been cancelled automatically. And unfortunately, once an individual overstays in the U.S. and then applies for a visa at the U.S. Consulate abroad, the Consular officers are very unlikely to issue a B1/B2 tourist or any other type of Non-immigrant visa, effectively closing all possibilities for legally travelling to the U.S. again.
The exceptions are immigrant visas, such as a Fiancée Visa and Spousal Visa (for foreign Fiancées & Spouses of U.S. Citizens). However, foreign Fiancées and Spouses are not immediately issued a Visa which allows them to travel to the U.S. until all the technical processing is complete, which takes 6+ months or more.
In your case, since your U.S. Citizen Fiancée is going to fly to Colombia to marry you, once she returns, a Spousal Immigrant petition can be filed to initiate the process of bringing you to the U.S. as a U.S. Resident (Green Card holder). However, you won't be allowed to return to the U.S. along with your new wife, instead you have to wait in Colombia for consular processing. We can assist you and your soon-to-be wife by taking care of  your Spousal case to ensure that it is properly, professionally prepared and filed, so that you are able to immigrate to the U.S. as quickly as possible under USCIS and Consular processing procedures. See you next week.