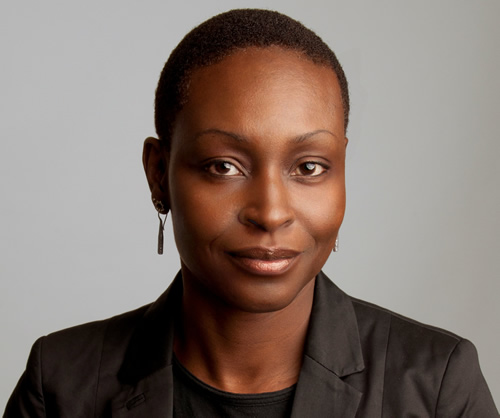 Founder of Kollective Mobile, entrepreneur, and author
This Caribbean-American tech entrepreneur has been making her stamp on Silicon Valley as founder of Kollective Mobile – a company that builds mobile apps and mobile optimized websites for both fresh-faced startups and Fortune 500 companies. Born in Antigua and raised in the U.S. Virgin Islands, Morson has also become a major thought leader on mobile strategies, as well as a tireless advocate for more diversity in the tech industry. Ahead of her presentation at the upcoming Black Tech Week (February 17 – February 19) in Miami, the National Weekly spoke with Morson about her past inspirations and future plans.
NW: How did you get started in technology? Did your Caribbean background influence your interest?
SM: I fell into tech when I moved to the Bay Area during the first dot-com boom. I started my career as a Project Manager in advertising working for clients such as Philips, Audi, Coca-Cola and Reuters. My mom was a role model for me. She was and is the epitome of a self-starter. She also always had various entrepreneurial endeavors on the side. In terms of technology, I remember having an African-American computer teacher when I was in junior high school. I now know that was rare. So, I appreciate Mr. Fuller now more than ever.
NW: What has been your most memorable project so far in your career? 
SM: My most memorable project to date is one that we [Kollective Mobile] just completed. We created apps (Android and iOS) for the SEIU Local 2015 Union. It's a union for nursing and home care workers. Growing up, my mom was a nurse's aide briefly, as are many West Indians. This project was near and dear to my heart because I was able to work closely with the people who would be using the application to make their jobs easier. It's sometimes rare to see the fruits of your labor in my industry, but this was a great opportunity.
NW: What would you recommend to students interested in joining the tech industry? 
SM: Figure out what your passion is and then try to understand how technology can enhance it. Everyone doesn't have to be a coder.
NW: Why do you think more diversity in technology is important? 
SM: I believe it's important for young people to see other POC in technology as role models. We need to change the narrative away from the only career options being available for our youth is in entertainment or sports. These are fine professions for sure, but we need to show that there are other options. That's why what Black Tech Week is doing is so important. It's really going to help shed some light on technologists that are doing great work that others can aspire to.