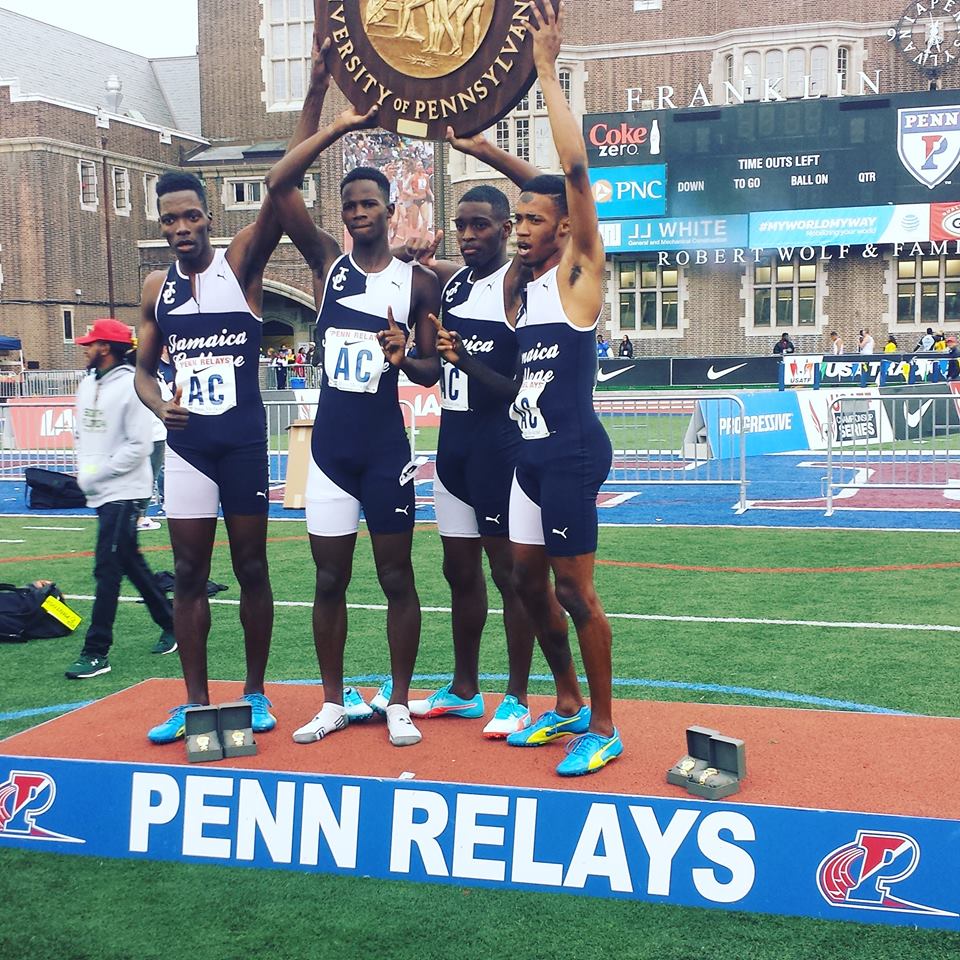 The Penn Relays is the oldest and largest track and field competition in the US and hosted annually every April by the University of Pennsylvania at Franklin Field in Philadelphia. The meet includes high school, college, and professional athletes international and domestic.
Jamaicans, however, have left a mark on the Penn Relays. Although the island has brought athletes to Philadelphia for only 50 of the Relays 120 year history, Jamaica has claimed victory of the relay events ever since they stepped onto Franklin Field in 1964.
This year's edition of the three-day University of Pennsylvania's track and field meet, starting April 28th and ended Saturday, April 30th, included many Jamaican boys and girls earning wins among other athletes. Kingston College was the first winning high school and was joined by 35 other Jamaican high schools and five colleges.
On Friday, the 29th, Jamaica's Edwin Allen High School stood out by winning the women's 4×100-meter and 4×400-meter championship relays with times of 45.73 seconds and 3:40.88. The school continued to perform with Rayan Holmes winning the boys 400-meter hurdles championship in 52.47 seconds. Jamaica College won the men's 4×400 meter relay with a time of 3:12 minutes, while Team Jamaica's women came in second to USA for the 4×100 meter relay by only .32 seconds.
The surge of Jamaican entrants has motivated other Caribbean nations to follow suit by entering multiple runners into the competition. In this year's race, Trinidad & Tobago along with the Bahamas registered seven high school teams and scholastic squads. Barbados, Grenada, Guyana, St. Vincent and the U.S. Virgin Islands also took part in the races this year.
Team Jamaica Bickle, a 22 year old nonprofit, aids the visiting athletes by providing meals, physical therapy, medical services, mentorship, ground transportation to the meet, transportation to and from the airport.