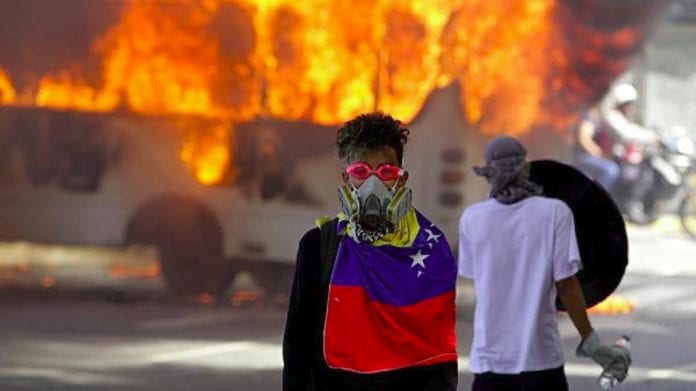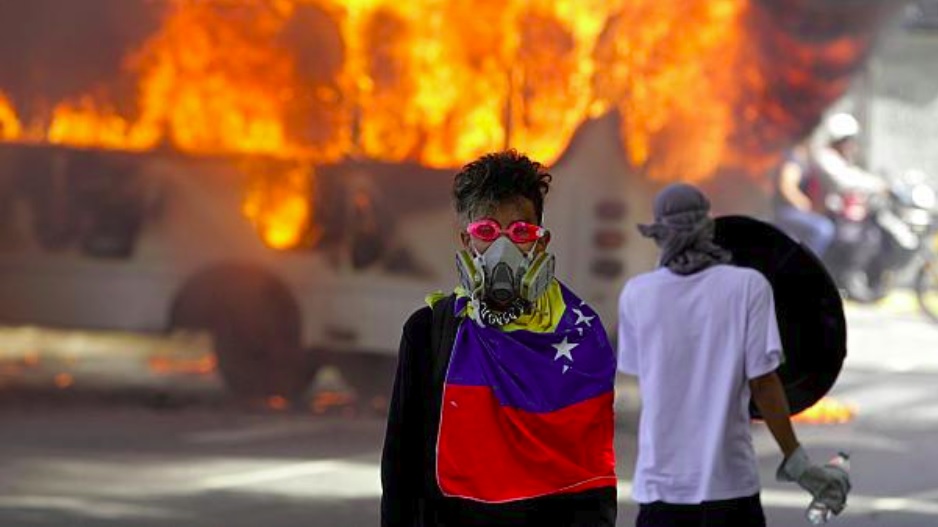 Caribbean countries are urged to condemn moves by the United States to interfere in the political affairs of Venezuela.
Last August, US President Donald Trump said he was "not going to rule out" a military response in Venezuela, adding that it was "certainly something that we could pursue."
US seeking to overthrow Maduro
The Movement for Social Justice (MSJ) as well as the Joint Trade Union Movement (JTUM) and the Emancipation Support Committee (ESC) have accused the Donald Trump administration of seeking to overthrow the Nicolas Maduro government.
ESC chairman Khafra Kambon, speaking at a joint news conference on Sunday, said refugees from Venezuela could flood Trinidad and Tobago if military intervention is allowed to take place in Venezuela. "The face of our region can change overnight in a way that would be very dastardly for all of us who live in this region," Kambon said.
Flood of refugees could go to TT
"I want to appeal to the public to recognize what it would mean if you had the destabilization in Venezuela that has taken place in all these areas that the United States has gone to bring democracy, and is in the process of bringing democracy – Syria, Libya, Iraq, Afghanistan. Everywhere the US have brought democracy so far, we see displacement and degradation and we would not want to have that on our borders," he said, adding "it is also going to affect a flood of refugees coming to Trinidad and Tobago, it is really going to change things substantially for us as well."
Last week, the United Nations issued guidance on treating Venezuelans as "refugees", while the head of the UN World Food Program (WFP) warned that the outflow into neighboring  countries like Colombia constitutes a "humanitarian disaster."
"The movements are taking place for a variety of reasons, including insecurity and violence, lack of food, medicine or access to essential social services as well as loss of income," Aikaterini Kitidi, spokesperson for the Office of the UN High Commissioner for Refugees (UNHCR), said.
"While not all Venezuelans leaving are prompted to do so for refugee-related reasons, it is becoming increasingly clear that a significant number are in need of international protection."
Since 2014, there has been a 2,000 per cent increase in the number of Venezuelan nationals seeking asylum worldwide.
The UNHCR's guidelines encourage States to ensure Venezuelans have access to territory and refugee procedures.