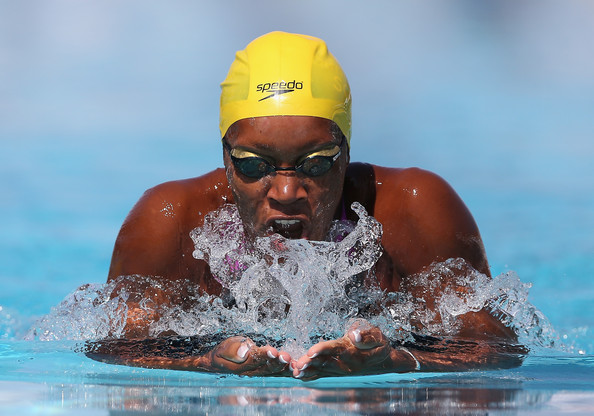 Olympic Hopeful
South Florida's own Jamaican Olympic swimmer Alia Atkinson has signed on for brand ambassador for Jamaican company, Rainforest Seafoods. Rainforest CEO Brian Jardim said the company was proud to support the star athlete.
"We recognize her incredible drive and passion for the sport, and we're looking forward to supporting Alia's efforts in achieving maximum preparedness, while rallying the support of the Jamaican people as she goes on to make her mark at the Rio Olympics" said Brian Jardim, Rainforest Seafoods CEO.
"I am happy and excited to have another successful Jamaican company step up and partner with swimming, and more specifically, my journey to Rio 2016 and beyond." said Atkinson.
Atkinson became the first back women to win a world swimming title in 2014 after dominating the 100meter breaststroke at the 2014 Short Course World Championships in Qatar. She also matched the world record in the process, securing Jamaica's first-ever gold medal at a Swimming World Championships.
"The world record in 2014 is undoubtedly my biggest career achievement so far. I view it as a symbol of achievement not just for my country, but for my race. It is not just my achievement.
Atkinson, who was also voted "Sportswoman of the Year" in 2014, returned in 2015 to win silver in the 50meter breaststroke and bronze in the 100meter breaststroke at the Long Course World Championships in Kazan, Russia, making her the first Jamaican swimmer to win a medal in that race.
With the Olympics coming up in the summer, Atkinson has put into motion a plan to try and win big in her races.
"My focus for Rio 2016 is to swim a 'perfect race', meaning that at the end of my race, there must be nothing more I could have done — perfect start, perfect turn and perfect pull out."