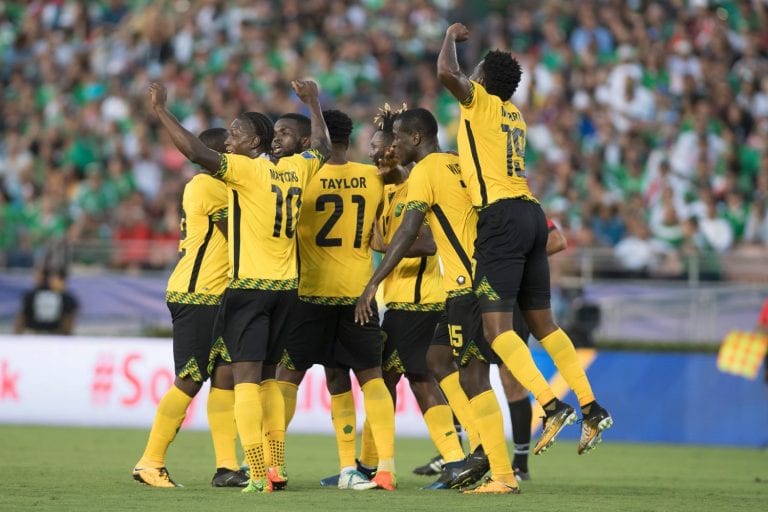 The stand-off between the Jamaica Football Federation (JFF) and the Reggae Boyz took another turn on Monday, with players revealing they'll no longer be representing the country.
Since last week, the two groups have been at odds over the salaries of the players. The team has demanded $7000 US dollars per player per match but the JFF says they can only afford to pay them $2000 for world cup qualifiers.
Read: Have the Reggae Boyz Lost Their Minds?
While on a local radio show on Monday, the National team captain, Andre Blake said that the players had rejected the JFF's offer.
"We're back in our corner with our offer and they're back in their corner with their offer that we're not going to sign. So as of right now, there's nothing at the table cause they don't want to talk. They just said, "Listen, you guys don't want to play? Take it or leave it or we'll go find other players"", he said.
The team has an upcoming CONCACAF friendly match against the United States on March 25 in Austria.
The world-cup qualifiers for the reggae boyz also begin in September ahead of the 2021 Gold Cup competition scheduled for the United States this summer.
The team says that they are willing to boycott these competitions unless they are paid properly.
It is not yet known if the JFF plans to recruit international players to play for the team. Blake said that all the local footballers are on the same page.
The boycott kicked off earlier this week with a host of players posting the message "Take a Stance, #stronger together" on social media. The players say they also want professionalism and respect from the JFF.
Sources say on Tuesday night, the team had submitted a revised offer of US $3,000.