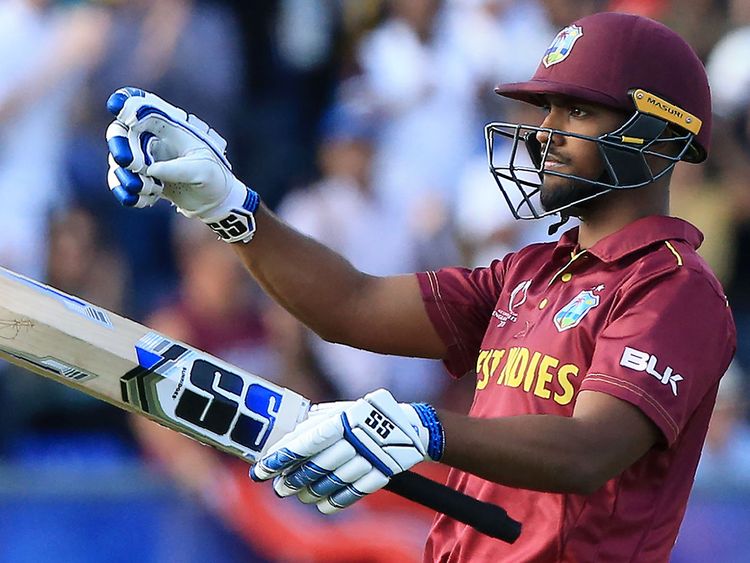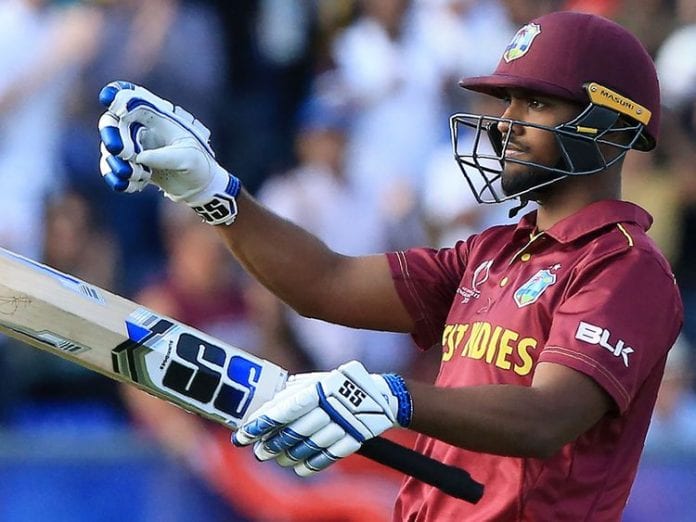 LUC­KNOW, Afghanistan, CMC – West In­dies stroke­mak­er Nicholas Pooran was slapped with a four-match ban for ball-tam­per­ing, cast­ing a dark shad­ow over the Caribbean side's re­cent one-day white­wash of Afghanistan.
The in­ci­dent took place dur­ing the third One-Day In­ter­na­tion­al on Mon­day when tele­vi­sion footage showed the 24-year-old "scratch­ing the sur­face of the ball with his thumb­nail".
On-field um­pires Bis­mil­lah Shin­wari and Ahmed Dur­rani, along with third um­pire Ahmed Pak­teen and fourth um­pire Izat­ul­lah Safi, re­port­ed the mat­ter and Pooran on Tues­day plead­ed guilty to the charge of "chang­ing the con­di­tion of the ball".
The 24-year old Queen's Park Crick­et Club play­er will now miss the three-match Twen­ty20 In­ter­na­tion­al se­ries against the Afghans start­ing here Thurs­day and al­so sit out the first T20 of an­oth­er three-match se­ries against In­dia next month.
There was no need for a for­mal hear­ing af­ter the Trinida­di­an ac­cept­ed the ban.
"I want to is­sue a sin­cere apol­o­gy to my team­mates, sup­port­ers and the Afghanistan team for what tran­spired on the field of play on Mon­day in Luc­know," Pooran said in a state­ment.
"I recog­nise that I made an ex­treme er­ror in judge­ment and I ful­ly ac­cept the ICC penal­ty. I want to as­sure every­one that this is an iso­lat­ed in­ci­dent and it will not be re­peat­ed. I promise to learn from this and come back stronger and wis­er."
Pooran, a tal­ent­ed left-hand­ed bats­man, has al­so been hit with four sus­pen­sion points which trans­lates in­to five de­mer­it points.
In re­sponse Crick­et West In­dies (CWI) pres­i­dent Ricky Sker­ritt said: "Mr Pooran is a young play­er who has made a grave er­ror of judge­ment. He will suf­fer the penal­ty and will be missed from the team as a re­sult. I am con­fi­dent that this sit­u­a­tion will be used by Pooran, and all con­cerned in CWI, as a learn­ing ex­pe­ri­ence."
Sker­ritt said the in­ci­dent takes some of the shine off West In­dies' first one-day se­ries win in five years and the sub­se­quent white­wash af­ter the Caribbean side beat Afghanistan by sev­en wick­ets in the open­ing ODI last Thurs­day be­fore clinch­ing the se­ries with a 47-run vic­to­ry last Sat­ur­day.
Man­ag­er of the Guyana Ama­zon War­riors team Omar Khan in re­sponse to the news said, "I have known Nicholas since he made his de­but a few years back and I can tell you that he is not one that will de­lib­er­ate­ly bring the game in­to dis­re­pute. He must have got­ten caught up in the mo­ment and made a sil­ly er­ror. We must re­mem­ber that he is a young man who is fierce­ly com­pet­i­tive and wants his team to win. He went over­board there with that sit­u­a­tion and now he pays the price." Khan who was his man­ag­er at the Hero CPL 2019 added: "We must stand with him and give him all the sup­port that he needs at this time. He is a de­cent guy and one who will not want to harm the sport of crick­et and af­fect his rep­u­ta­tion of the West In­dies team and al­so him­self. He has to un­der­stand the con­se­quences of his ac­tion and I am pos­i­tive that he will come back very strong from this sit­u­a­tion."
The ban comes as a huge blow for the left-han­der whose star has been on the rise over the last 12 months, be­com­ing one of the West In­dies' most de­pend­able bats­men.
He was their lead­ing scor­er at the ICC World Cup ear­li­er this year where he av­er­aged 52, re­turned home to av­er­age 36 in a three-match ODI se­ries against In­dia and was last week praised for his ma­tu­ri­ty af­ter scor­ing a match-win­ning 67 against Afghanistan in the sec­ond ODI last Sat­ur­day.
Pooran cur­rent­ly boasts an ODI ca­reer av­er­age of 44.58, will re­turn to York­shire as an over­seas play­er for the 2020 sea­son and has signed to play in the ma­jor­i­ty of next year's T20 Blast, hav­ing fea­tured for the coun­ty in that com­pe­ti­tion in 2019.