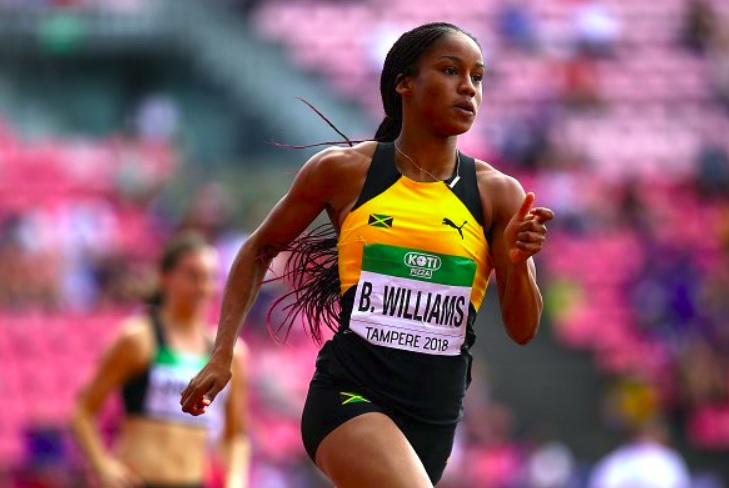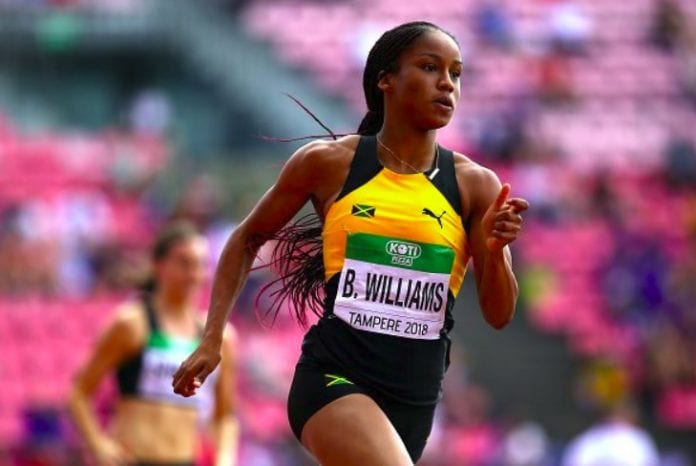 KINGSTON, Jamaica – Just hours after rising Jamaican sprinter Briana Williams received the go-ahead for the 2019 IAAF World Championships, Williams decided to withdraw from the meet which begins today.
On September 26, Williams was given the all-clear to compete by the Independent Anti-Doping Disciplinary Panel (IADP), which handed down a verdict in her doping case.
Just last month, the 17-year-old had tested positive for the banned diuretic hydrochlorothiazide which was found in her system during the National Senior Championships in June. Williams was said to have been feeling ill and took the popular flu tablet, Pharma Cold and Flu, which were contaminated by the diuretic.
The IADP, in its verdict, said it finds that she "has established no significant fault or negligence as she was given the tablets by her guardian and had no intention to cheat", and was given the all-clear to compete at the World Championships in Qatar.
However, just hours after the verdict was handed down, Williams announced that she would not participate in the Championships. In a lengthy Instagram post, she said it had been a "very emotional sumer" for her and wished the Jamaican team well.
"I have decided to forgo competing at the World Championships which starts tomorrow, considering the long trip to Doha and that the team has already started training for the relays.
I am just relieved and thankful after what has been a very emotional summer. I would like to once again express my gratitude to everyone right across Jamaica who reached out to show support❤️. I look forward to returning to the track for the 2020 season. Hopefully I still have a chance to make the trip to Doha to watch Jamaica compete. I would like to wish all our athletes and coaches the very best." she wrote.
23-year-old Sprinter Jonielle Smith was later selected to replace Williams in the women's 100m that is set to get underway on Saturday morning. Smith will also accompany Shelly-Ann Fraser-Pryce and Elaine Thompson in the blue-ribbon sprint.
Williams, the world-youth 100m record holder, says she now focuses her energy on making Jamaica's national team to the Olympic Games in Tokyo, Japan 2020.