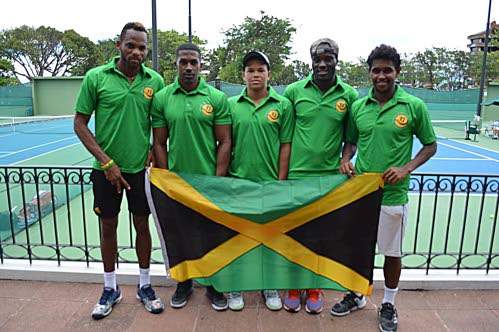 Jamaica opened its Americas Group Three Davis Cup Tennis Championships with a comfortable 3-0 win over the US Virgin Islands at the Centro de Alto Rendimiento Fred Maduro Clay Court in Panama City, Panama, on Wednesday.
Rowland Phillips gave the Jamaicans the early lead when he brushed aside Russell Armstrong 6-1, 6-0 and Blaise Bicknell followed with an equally lop-sided 6-2, 6-3 victory. They then teamed up in doubles action to defeat the pair of Tomas del Olmo and Luca del Olmo 6-0, 6-1 in Group C play.
Elsewhere, The Bahamas defeated Cuba 2-0 in Group 'A' and Puerto Rico blanked Panama 2-0 in their Group 'C' clash.
Eleven countries are vying for the top two positions to advance to Group Two competition next season. Group 'A' consists of The Bahamas, Guatemala and Cuba, while Group 'B" has Bermuda, Costa Rica, Honduras and Trinidad and Tobago.
Jamaica, Puerto Rico Panama and the US Virgin Islands contest Group 'C'.
The winners of each of the groups along with the best-placed second team will qualify for the semi-finals. The winners of both semi-finals will automatically advance to Group Two competition next season.