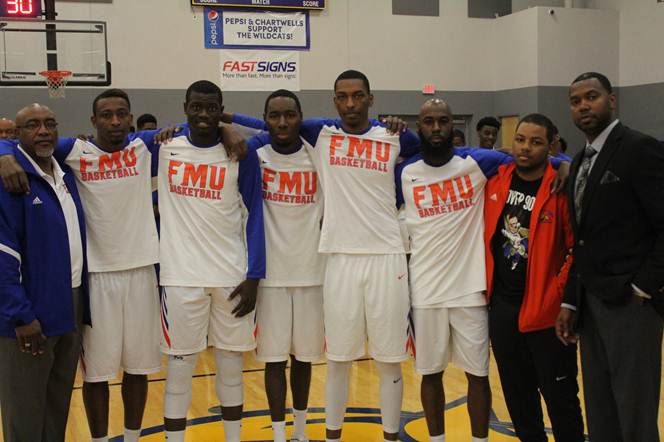 Florida Memorial University's (FMU) Men's Basketball seniors, Samuel Dorismond, Davonte Byrd, Clive Smith, Shaquille Harding & Sean Daniels Jr were recently honored at FMU's Senior Night 2016 game against visiting Johnson & Wales University.
The five players were honored by Head Coach Artis Maddox at the start of the game, for their hard work and dedication to the program. After the festivities, they helped the Lions battle Johnson & Wales University.
In their final regular season home game as a Lion, Samuel Dorismond led a balancedscoring attack for FMU with 15 points, 2 boards and 3 steals, Davonte Byrd chipped in 9 points, 3 boards and 3 steals and Shaquille Harding poured in 6 points and grabbed 4 rebounds. Clive Smith scored 2 points, grabbed 3 rebounds and had 3 assists. While Sean Daniels Jr scored 4 points and grabbed 2 rebounds.