With less than two hours to go before the Prefontaine women's 100m gets underway, Olympics recordholder and champion Elaine Thompson-Herah, has been picked by 65 percent of respondence to win the race, in a survey conducted by Caribbean National Weekly.
Asked to pick their winner for the most anticipated 100m in women's athletics, readers gave the second fastest woman ever, a 382 percent chance to win over compatriot Shelly-Ann Fraser-Pryce (17%).   Fraser-Pryce took second place at the Olympics.
Sha'Carri Richardson who is responsible for most of the hype surrounding the race, got seven percent of the votes.  In a press conference yesterday, the American champion said "It's gonna be an amazing race tomorrow.  Two of the women sitting here are two of the fastest women to ever do the sport.  I'm honored to be on the stage with them but I'm not starstruck.  I'm eager to run against them and bring the best out of them and hope they bring the best out of me."  Richardson who is the sixth fastest woman in history, told reporters that she is going back to work.  "I was doing what I was doing before the situation happened…this is nothing new we are just back on the track now," she said.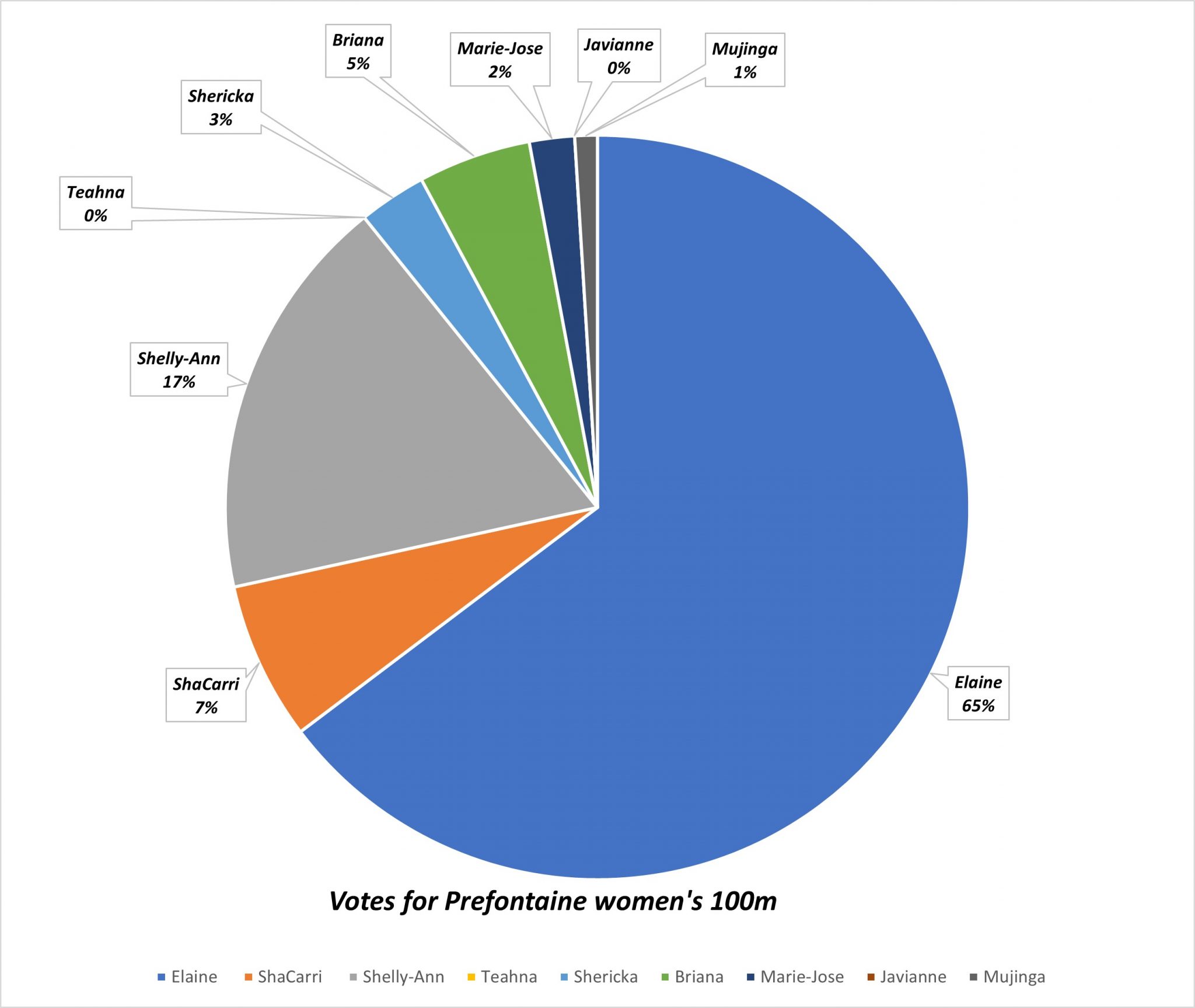 Six other women will face the starter's gun the most anticipated women's 100m race.  Defending champions Maria-Josee Ta Lou will no doubt be gunning for a repeat, after missing the medal stands at the Olympics with fourth place.  The others are Teahna Daniels, (USA), Mujinga Kambundji (Switzerland), Briana Williams (Jamaica), Shericka Jackson (Jamaica), and Javianne Oliver (USA).