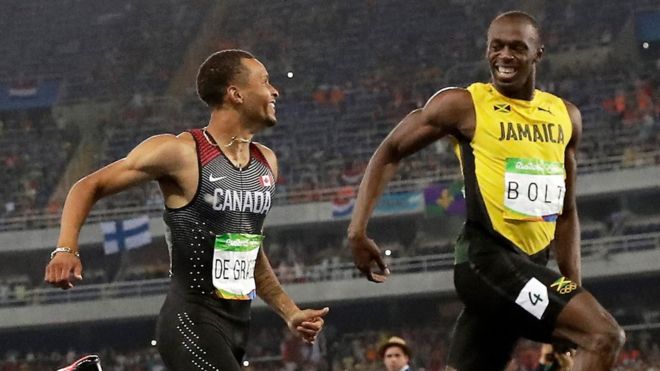 Rising Canadian sprint prodigy feels he can grab the sprint crown from the world's fastest man Usain Bolt as the sprinter has lost pace over the years.
The 30-year-old Bolt has been the dominant force in male sprinting for close to a decade. He has announced that he will retire after this year's World Championships in London.  Bolt has declared that he will only contest the 100 meters at the event and hopes to go out on top, but De Grasse is scheming to scupper that dream.
"He's one of the best. For me to have people stop talking about it, I have to go out there and beat him," De Grasse said.
The 22-year-old is, however, yet to come close so far.  De Grasse finished in third place at the last two major championships, not only behind Bolt, but behind American Justin Gatlin as well.  The Canadian, however, feels experience and improved form could make the difference this year.  De Grasse recently clocked a heavily wind-aided 9.69 in Stockholm.  Bolt on the other hand opened his season with a 10.03 clocking in Kingston at the Racers Grand Prix.
"Everyone knows he's slowing down a little bit," De Grasse said. "He's getting older, but he's still the man to beat.
"He's still running fast times."