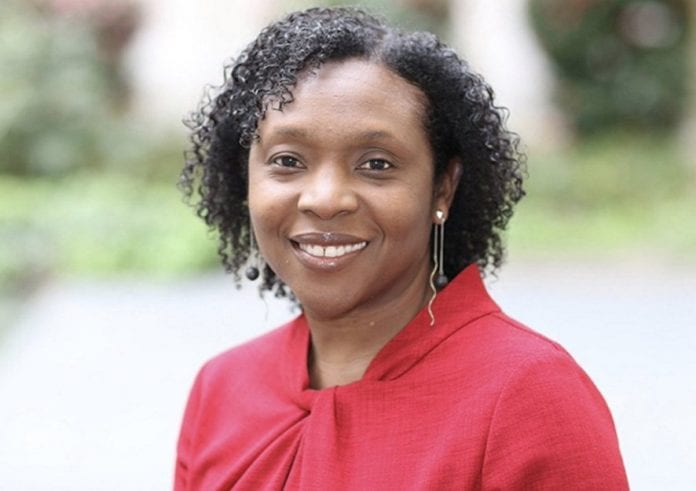 History was recently made in the British overseas territory of Bermuda, with the appointment of the island's first Black governor, Rena Lalgie. The British civil servant was also the first female to be appointed in the role in the country's 400-year history. Traditionally, all of Bermuda's governors were white English men.
Lalgie's appointment was announced by Bermuda's monarch, Queen Elizabeth II, in June of this year. She replaced another British diplomat, John Rankin, who served in the post for the last four years. 
As governor, Lalgie will act as the de facto head of state and will be responsible for appointing the premier and the members of the Senate. She was officially sworn-in on December 14 during a ceremony that was purposely closed because of the risks posed by the COVID-9 pandemic. After her swearing-in ceremony, Lalgie said, "It is a privilege to have begun my service as governor of Bermuda. My family and I look forward to settling into Bermudian life." 
Speaking to Bernews previously, she said, "I am immensely proud that I will serve Bermuda as its first female governor. The island rightly has a reputation as a beautiful place to live and a great environment in which business can flourish. It is a first-class legal jurisdiction with some of the highest international standards in combating financial crime."
Rena Lalgie has had a long career in public service in her native country of England. She grew up in London and studied at the University at Birmingham, where she earned her bachelor's degree in public administration in 2001. While an undergraduate student, Lalgie started her journey in administration and governance with internships at the United Kingdom's (UK) Foreign, Commonwealth and Development Office and the Office of the Prime Minister. 
After graduating from university, she worked in the United Kingdom Home Office as the Young People Substance Misuse policy adviser between 2001 to 2003. She then became a drugs policy analyst at Her Majesty's (HM) Treasury (the UK government's Economic and Finance Ministry) in 2003 and eventually headed the criminal justice system at the Prime Minister's Office.
Between 2004 to 2016, she worked in various positions in the UK government including the head of counter-terrorism at the HM Treasury, a strategic planning team leader in the UK Cabinet, and director of operations at UK Trade and Investment. 
In 2016, the HM Treasury set up the Office of Financial Sanctions Implementation, which was then tasked to help ensure that financial sanctions are properly understood, implemented and enforced. Lalgie was named the director of the office, a role she served in until her appointment as governor of Bermuda. During her tenure as director of the Office of Financial Sanctions Implementation, Lalgie helped to establish new sanctions for fraudulent companies in the UK and rewarded companies that voluntarily disclosed suspected financial violations. 
On December 13, Lalgie and her husband, Jacob Hawkins, and their two children relocated from England to Bermuda, where she began her new role as the historic Black head of state.