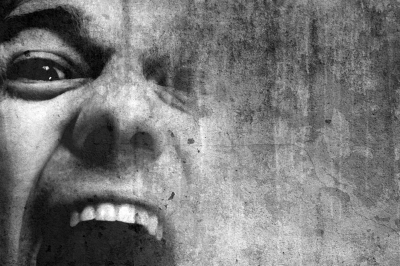 A man who showed the middle finger to a police officer in Trinidad has been ordered by the court to spend the next two years attending anger management sessions.
Kerry Yard, 45 of Marabella was charged that he made use of an insulting gesture intended to provoke officer Quinton Cupid to commit a breach of the peace. It was laid under section 49 of the Summary Offences Act.
Magistrate Kerrianne Byer explained to Yard that he angered the police officer which could have led to the policeman breaching the peace. Yard pleaded guilty.
The court heard that at 10.05 a.m. last Saturday the officer was dressed in police operation wear at Market Street, Marabella when he saw Yard walking along the roadway.
"He was engaged in an argument with another person," police prosecutor Sergeant Ian Sylvan said. 

He said the officer approached the couple and asked "if everything was okay."
It was then that Yard "looked in the direction of the complainant and spat on the ground in front the cop. The defendant then turned towards the cop, raised his right hand and his right middle finger in the policeman's face. The complainant felt insulted by the defendant's behavior," Sylvan said. Yard was charged.
Byer reviewed his criminal background which showed that he had previous matters for resisting arrest, marijuana possession and obscene language. The obscene language cases spanned over the past 17 years, Byer said.
Yard denied he had an anger problem. He said, "Me and my lady had a little altercation since from home … She was lashing out and I was not answering." His common-law wife who was seated in the San Fernando Fifth Court also said Yard could control his anger. She said that he was "slightly intoxicated" at the time of the incident and described their dispute as "not a big argument."
Byer however said, "Your behaviour and inability to control yourself even in front of your common law wife or girlfriend, I find that a bit disturbing." She said he did not have to behave in such manner toward the officer who was trying to assist.
"We live in an angry society out there. It's who stabbing each other and who pulling a gun over little arguments," she said.
She ordered that Yard visit the probation officer for the next two years. He is to meet an officer for counselling and anger management issues twice per month for the next six months. Subsequent to this, Yard is to visit the office once per month.