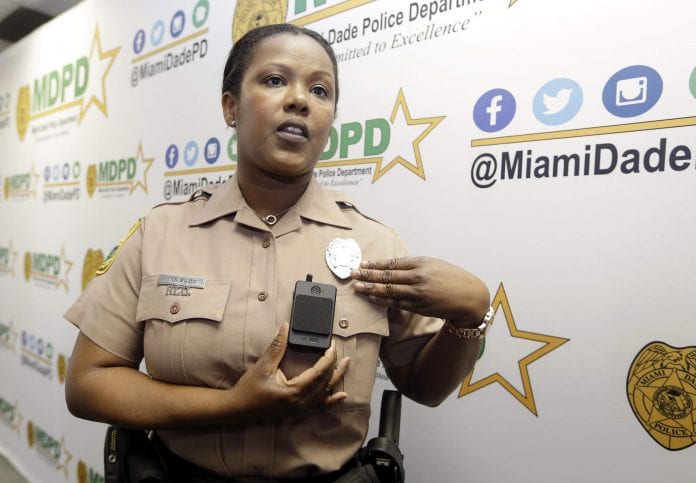 Starting Monday, May 2nd, the Miami-Dade police department (MDPD) will be launching their pilot body camera program for officers. The first deployment of equipment will go to officers serving the Midwest District.
The department plans to expand to 350 body cameras by the end of June 2016, and a total of 1,000 cameras by September 30, 2016, across all MDPD patrol districts.
The MDPD says they are add to use of body cameras for their force to improve police service, increase accountability for individual interactions, and enhance public safety.
"The Miami-Dade Police Department is looking forward to the collaboration and opportunity this bold technology advancement brings to our agency," says Juan J. Perez, Director of the MDPC. "Body-worn cameras will not only help us capture valuable data that was previously unavailable to our officers and detectives, but will help reduce complaints, maintain accountability, and build upon our trust and legitimacy with the Maim-Dade community that we serve."