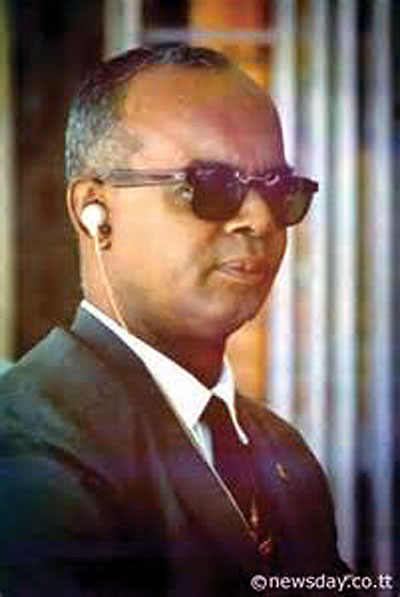 The 19th Annual FIU Eric Williams Lecture "Do Black Lives Matter in the Age of Trump" is coming to Miami.
The 19th Annual Eric E. Williams Memorial Lecture at Florida International University's Modesto Maidique Campus (11200 SW 8 th Street, Miami, Florida) will take place at the Student Access Success Center (SASC 160), on Friday, October 13, at 6:30 p.m. Admission is free and open to the public.
Guest speaker-Dr. Pedro Noguera
This year, the African & African Diaspora Studies Lecture hosts noted sociologist Dr. Pedro Noguera. He will address current issues that disproportionately impact black communities in the US: education; civil rights; chronic unemployment; concentrated poverty; inadequate access to healthcare, nutrition, clean water; and mass incarceration.
He will also discuss the effect of the Trump Administration on the welfare of black people.
Pedro Noguera is of Jamaican and Trinidad and Tobago heritage. At Brown University, he received his bachelors' degree in Sociology and History and a masters' degree in Sociology. He earned his doctorate in Sociology from UCLA, Berkeley.
He is currently the Distinguished Professor of Education at the UCLA Graduate School of Education and Information Studies,  and is a regular commentator on CNN, MSNBC, and NPR. Elected to the National Academy of Education, Noguera has garnered several prominent awards for his research and advocacy efforts aimed at fighting poverty.
Dr. Noguera is the author of several books.
Lecture established in 1999
Established in 1999, FIU's annual Eric Williams Lecture honors the late TNT first prime minister, consummate academic, internationally renowned historian, and author of several books.
His groundbreaking study Capitalism and Slavery, popularly referred to as The Williams Thesis, arguably reframed the historiography of the British trans-Atlantic slave trade  and established the contribution of Caribbean slavery to the development of both Britain and America. The book continues to inform today's ongoing debate and remains "years ahead of its time…this profound critique is still the foundation for studies of imperialism and economic development," according to the New York Times.
Led TNT to Independence
Eric E. Williams led TNT to independence from Britain in 1962, and Republicanism in 1976. He remained prime minister for a quarter of a century until his death in 1981.
Former speakers
Prior Eric Williams Memorial Lecture speakers have included been: the late John Hope Franklin, one of America's premier historians of the African-American experience; Kenneth Kaunda, former President of the Republic of Zambia; Cynthia Pratt, Deputy Prime Minister of the Bahamas; Mia Mottley, Attorney General of Barbados; Beverly Anderson-Manley, former First Lady of Jamaica; Portia Simpson Miller, Prime Minister of Jamaica; Hon. Kenny Anthony, Prime Minister of Saint Lucia; Hon. Ralph Gonsalves, Prime Minister of Saint Vincent and The Grenadines; the celebrated civil rights activist Angela Davis and prize-winning Haitian author Edwige Danticat.
The Lecture, seeks to provide an intellectual forum for the examination of pertinent issues in Caribbean and African Diaspora history and politics.
The supporters of the Lecture include the Eric Williams Memorial Collection Research Library, Archives and Museum at the University of the West Indies (Trinidad and Tobago campus), which was inaugurated by former U.S. Secretary of State, Colin L. Powell in 1998. It was named to UNESCO's prestigious Memory of the World Register in 1999.
Books by Eric Williams and Pedro Noguera will be available for purchase at the Lecture.
For information on a previous Eric Williams lecture at FIU, visit the following link: https://www.caribbeannationalweekly.com/news/local-news/17th-annual-fiu-eric-william-lecture-addresses-us-cuba-accord/