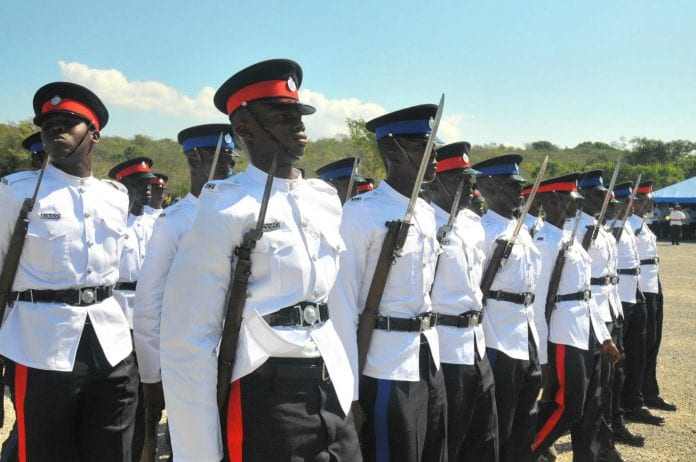 Jamaican Police Commissioner George Quallo has issued a warning to members of the Jamaica Constabulary Force that they will now face disciplinary action for the negligent discharge of their firearms, that results in injury.
Quallo, writing in the latest Force Orders, released on Friday October 12, expressed grave concern about the rise in negligent discharging of firearms by members of the Jamaica Police Force.
In that regard, he released statistics which showed that, since January 1, 2014 there have been 26 instances where police personnel negligently discharged their firearms. These resulted in 28 instances of injury.
Fifteen of the injuries were self-inflicted while 13 persons in the vicinity of the negligent discharge were shot and injured, some seriously.
Quallo added that he was alarmed that, in 18 of the cases, the firearms were discharged on the compound of police stations, posing a danger to other officers and members of the public.
He warned that police personnel who fail to follow the relevant JCF guidelines and policy related to the handling of guns and ammunition will face strong action from the law enforcement organization.