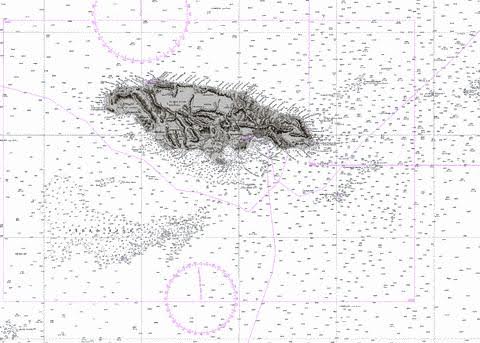 UK Hydrographic Office commissions survey of Jamaican waters
The United Kingdom Hydrographic Office (UKHO) has commissioned survey vessels to capture high resolution bathymetric data in Jamaica waters.
Will improve safety of ocean navigation
The UKHO in a statement on Tuesday said this is part of the UK's Commonwealth Marine Economies (CME) Program.
According to the UKHO, state-of-the-art equipment, will capture data in Kingston and Portland Bight. This information will be used to update nautical charts, which will improve the safety of navigation and help the island meet its international obligations to the Safety of Life at Sea Convention and sections of the III Code.
"More accurate charts can enable larger ships to call, improving efficiency for cargo ships importing and exporting goods and attracting cruise ships – which should have a significant impact on the Jamaican economy," UKHO said.
Jamaica's need for modern seabed mapping
The survey, which continues until mid-December, follows a Hydrographic Technical Assessment Visit conducted in January 2017, where local stakeholders such as the Maritime Administration, Port Authority and National Land Agency identified a range of activities in Jamaica that were impacted by its need for modern seabed mapping.
This work forms part of the CME Program, a program delivered on behalf of the UK Government by the UKHO, the Centre for Environment, Fisheries and Aquaculture Science (Cefas) and the National Oceanography Centre (NOC).
The program aims to support the sustainable growth of Commonwealth Small Island Developing States (SIDS) by making the most of their natural economic and environmental resources.
The UKHO  says in the future, it hopes to secure funding to help Jamaica build its seabed mapping capabilities, to enable ongoing support to efficiency of trade, cruise tourism and a range of infrastructure developments, as well as improving safety for both human and environmental concerns.
For more on Jamaica, click the link: IDB and Jamaica sign multi-million dollar loan