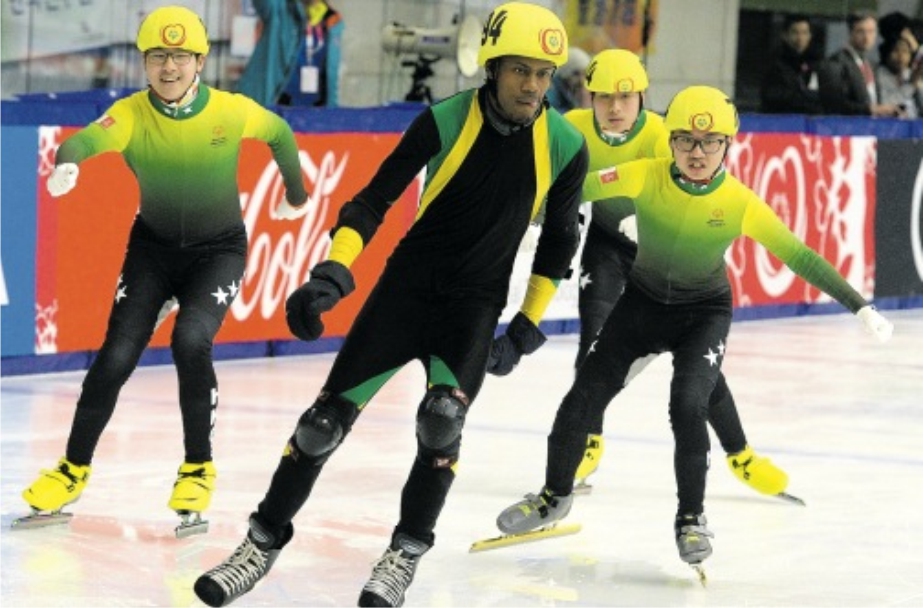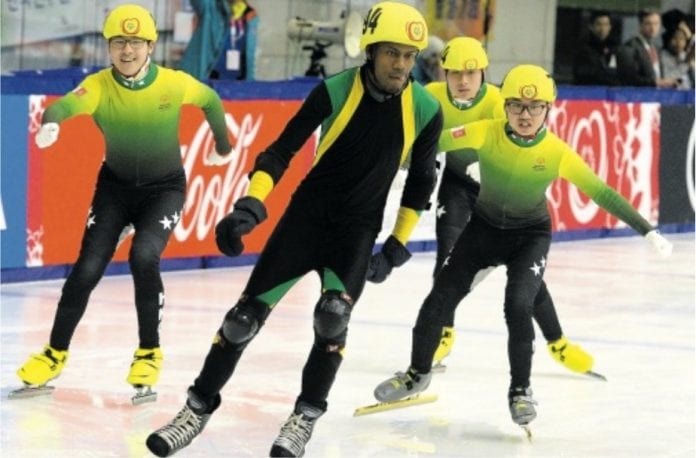 Jamaica's speed skater Romaine Austin won  a historic gold medal for Jamaica in division 15 of the 500 meter race inside the Liebenau ice rink stadium at the Special Olympics World Winter Games, in Gatz, Austria on Thursday.
Austin, stopped the clock at 1:18.971 minutes, ahead of three competitors from Hong Kong.
Wing Ho Lee won silver in 1:22.840 minutes, while Antony Sze-Yuen Tsoi (1:25.684) and Tsz Fai Yip (1:25.915) were third and fourth, respectively.
Austin's feat represents the tropical country's first gold medal on ice at any Winter Olympic World Games.
The 19-year-old Austin and teammate Dave Oddman, have never skated on ice before, having used roller skates to practice on asp[halt or concrete in Jamaica. Oddman who won silver in division 23 of the 222m event on Wednesday..
Oddman, 35, secured Jamaica's first medal at the Austria 2017 Games.
However, Austin took it a step further yesterday as a handful of long strides from a standing start powered him to the front.
In almost no time he had a 20-metre lead.
Thereafter, it was merely a matter of maintaining composure and not falling, though on at least two occasions he almost lost balance while negotiating the bends.
By the final lap it became certain that the best the Hong Kong trio could do was to jostle for the remaining two medal positions as Austin went into cruise mode.