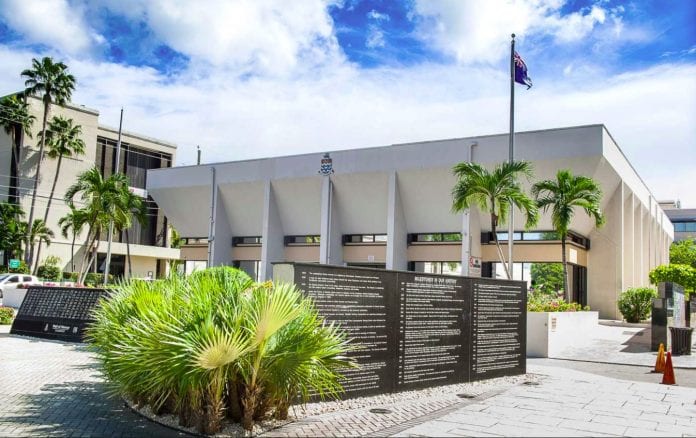 A Jamaican man, Marlon Porter, who was found guilty of raping a woman during a four-hour ordeal at a remote location in George Town, Grand Cayman in 2016, has been jailed for 13 years. 
The 37- year-old was convicted last October of rape, assault as well as causing harassment and distress after he also threatened to drown the woman. 
Porter eventually released his victim who was found wandering by a motorist and taken to hospital.
In his ruling by video link from the UK, the presiding judge, Justice Alastair Malcolm, said he had taken into consideration the aggravating factors that Porter had taken the woman to a remote location to commit the sexual attack and also had a previous conviction for violence against women.
During the trial, the victim told the court that she was offered a lift by Porter, whom she knew vaguely, shortly after midnight on the night in question. 
Porter, denied the allegations, insisting at trial that the woman had consented to sex in exchange for cash. 
_________________________________________________—
CARIBBEAN
Caribbean Export and CDB partner to help finance women owned businesses
The Caribbean Export Development Agency and the Caribbean Development Bank (CDB) have joined forces to help women across the region fund their business ventures.
On Tuesday, both organizations signed an agreement to collaborate on a new program, Women Empowered through Export (WE-Xport), to support capacity-building for women-owned businesses to facilitate their access to finance.
Access to finance
A key component of the new initiative to be launched in March 2018 by Caribbean Export, will be "Access to Finance." This will include a two-day workshop that aims to increase participants' understanding of the requirements of financial institutions and how best to meet them.
Ongoing technical assistance through regional business support organizations will also be available to participating companies through the CDB-funded component.
Contributors to economic growth
"CDB recognize the importance of micro, small and medium-sized enterprises as contributors to economic growth and development in our Region. We welcome the opportunity to partner with Caribbean Export to give women-owned businesses the support they need to gain better access to financing. We view WE-Xport as another opportunity for the Bank to directly advance women's entrepreneurship and help women business owners overcome one of the greatest obstacles they face when looking to grow their businesses—unlocking financing," said Daniel Best, Director of Projects, CDB.
The Bank's support for interventions targeting women business owners builds on research it commissioned in 2016, which identified gender disparities in access to credit across the region. As part of its response, the Bank is also collaborating with regional development financial institutions to develop gender policies.