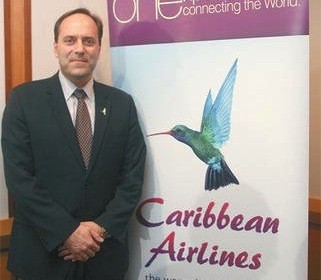 After just 17 months on the job, the Chief Executive Officer of Caribbean Airlines (CAL), has resigned with immediate effect.
Michael DiLollo, 48, who was appointed CEO in May, cited personal reasons for his decision.
He was appointed following the sudden resignation of Robert Corbie in September 2013.
The airline's chief financial officer, Tyrone Tang, will act as CEO until a permanent replacement is found.
Members of staff were informed of the resignation via a memo from the airline's chairman Phillip Marshall .