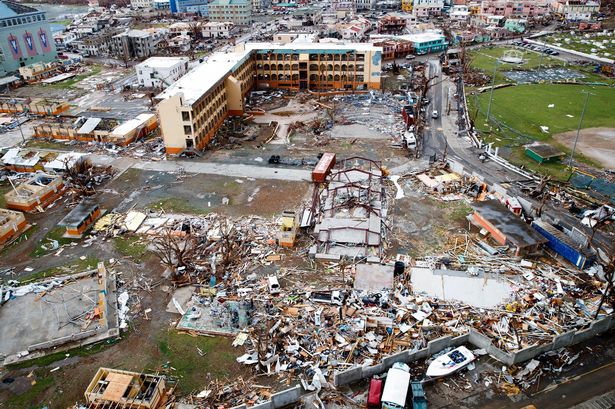 Governor of the British Virgin Islands, Augustus Jaspert on Wednesday gave an all-clear signal for essential and emergency workers to resume operations following the close passage of Hurricane Maria.
However, he urged everyone else to stay indoors, adding that debris and damage caused by Maria pose some amount of risk to residents.
"The Premier and I, in consultation with the Director of The National Emergency Operations Centre (NEOC) are satisfied that the immediate serious threat posed by Hurricane Maria to the territory is over."
To conduct rapid assessment
"Therefore, I am now giving the all-clear to emergency and essential workers only to help conduct the rapid assessment and to ensure we are able to clear roadways. This means only critical agencies should be on the roads – all other persons must still stay off the roads. There are still risks from debris and damage from Maria," he said.
The Governor added that although Maria continues to move away from the BVI, squalls, rain and high surf continued to affect the territory throughout the day until the hurricane moved away fully.
According to Jaspert, following assessment of the damage caused by Maria, the Government will re-establish plans to continue with the recovery efforts.
Curfew remains in place
"I urge all persons of the BVI, to please adhere to the instructions being given and to ensure full cooperation. The curfew remains in place for all people apart from emergency responders. Please continue to remain indoors and allow us adequate time to complete the assessments and initiate the necessary immediate response. I will advise you later in the day when the public all-clear is given," he said.
Sympathies to Dominica and the USVI
He offered sympathies to Dominica and the US Virgin Islands which were badly affected by Hurricane Maria and noted that he fully supports the call by the Governor of Puerto Rico to ensure individuals were fully prepared for the approaching Hurricane.
Meanwhile, Hurricane Maria knocked out power to the entire island of Puerto Rico. Head of the Disaster Management Agency, Abner Gómez said the hurricane had damaged "everything in its path".
Maria weakened to a category three storm with winds of 115 mph (185km/h) as it moved across the island.