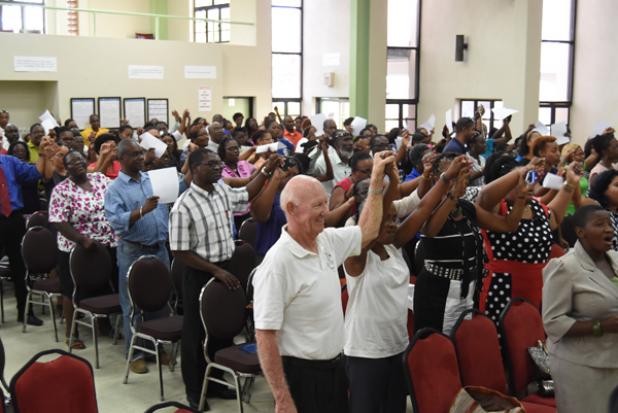 Tensions between the Ministry of Education and the Barbados Secondary Teachers' Union (BSTU) are set to boil over.
The disgruntled teachers are not ruling out industrial action over the recent "unfair dismissal" of several teachers. A meeting had been scheduled for last Friday between education officials and the teachers' union to discuss the contentious matter was reportedly cancelled, without a new date being set.
Another meeting was set up on Tuesday which lasted for more than three hours but no official word has been forthcoming if any amicable agreement was reached.
The teachers were angry that one female teacher was recently sacked without ever seeing any reports relating to her performance.