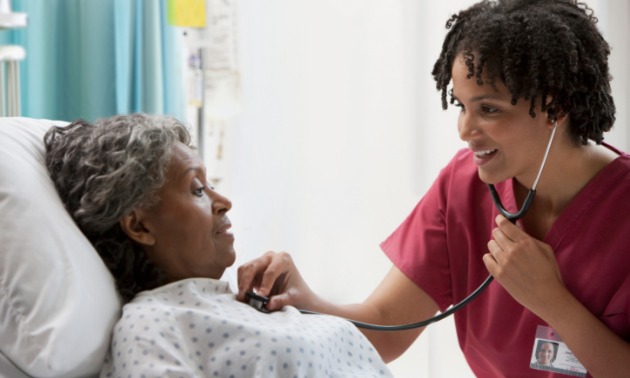 Higher heart age means higher health risks
Your heart may be older than you are – and that's not good. Higher heart age means higher health risks. According to a new CDC Vital Signs report, 3 out of 4 U.S. adults have a predicted heart age that is older than their actual age. This means they are at higher risk for heart attacks and stroke.
"Heart age" is the calculated age of a person's cardiovascular system based on his or her risk factor profile. The risks include high blood pressure, cigarette smoking, diabetes status, and body mass index as an indicator for obesity.
"Too many U.S. adults have a heart age years older than their real age, increasing their risk of heart disease and stroke," said CDC Director Tom Frieden, M.D., M.P.H. "Everybody deserves to be young – or at least not old – at heart."
Men's hearts are aging faster, with the average heart age for adult men at 8 years older than their chronological age, compared to 5 years older for women. And although heart age exceeds chronological age for all race/ethnic groups, it is highest among African-American men and women (average of 11 years older for both). Among both U.S. men and women, excess heart age increases with age and decreases with greater education and household income.
So how can you improve your heart age? Actions like quitting smoking or lowering blood pressure through eating a healthier diet, taking appropriate medication, or exercising more can go a long way. State and local health departments can help by promoting healthier living spaces, such as tobacco-free areas, more access to healthy food options, and safe walking paths.
"Because so many U.S. adults don't understand their cardiovascular disease risk, they are missing out on early opportunities to prevent future heart attacks or strokes," said Barbara A. Bowman, Ph.D., director of CDC's Division for Heart Disease and Stroke Prevention. "About three in four heart attacks and strokes are due to risk factors that increase heart age, so it's important to continue focusing on efforts to improve heart health."