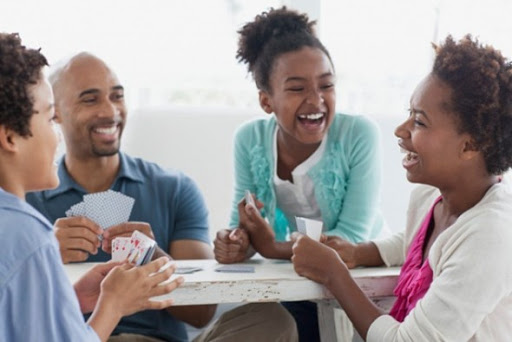 MIAMI, Florida – Because of measures being taken to stem the spread of the coronavirus, millions of Americans, including Caribbean Americans, find themselves sequestered in their homes as they are instructed to work from home, accompanied by their children as schools and colleges are closed.
Although some people will occupy themselves at home working on their jobs, or doing school and college work, there is nonetheless significant down-time which is already driving people to abject boredom. Since there's no definite timetable when the restrictions to remain at home will be lifted, the following are some tips to occupy time while at home when not working or studying.
The Internet/Wifi/TV
 During these times the Internet and related Wifi services are a particular blessing in the home. Not only is it the Internet that allows so many people to work, study and participate in academic classes from home but it provides a fundamental source of entertainment.
Through the internet, we can access movie streaming providers like Netflix, Amazon Prime, Disney, and others. Now those at home can sit for hours on end binge-watching movies, documentaries, concerts, etc. Some suggested Netflix series on which people can binge-watch include Self Made a story about Madam C.J. Walker the first black female millionaire in America, and for the younger folks, All American a true story about a black young footballer from the inner city of Los Angeles and the challenges he faces in his football career.
Although movie theaters are closed movie studios are realizing their new films to several streaming devices. Check them out.
Of course, the internet can be used to visit several entertainment, educational, informative, self-help and cultural websites. Many aspects of life which we are unaware of can be accessed on various websites. And, you can always keep up with the news on various news websites, like cnweeklynews.com.
 Through the internet, you can play various games like those provided through Microsoft Solitaire collections, which is a variety of card games. There is a wide variety of other games. Including trivia and word games accessible through the Internet on which people can play and compete virtually with outside groups or play independently if they prefer.
The internet is also ideal for video games, which the younger folks are attracted to. These games can occupy a lot of time, and most are competitive if even played independently.
And the internet also serves as a source of a variety of music. Tune in to music streaming channels like YouTube and get hours of the music you love. YouTube is great as you'll also get music videos, and there is nothing to stop you from grabbing a family member to dance. Hey, you can have a great family house party, social distancing notwithstanding.
Board Games
Playing board games are ideal for the entire family. Parents and kids can bond and enjoy themselves playing board games like scrabble, checkers, Ludo, draughts, Monopoly, etc. These games are easily available at stores like Walmart and Target.
Read More
 During the hustle and bustle of normal times, many of us who would love to chill out and read a book, just cannot find the time. Now being restricted to stay home is the ideal time to read those books, magazines, etc, we were not able to read.
If book shops and libraries are closed a lot of books are accessible at various websites via the internet.
One book that most people have never gotten around to read is the Holy Bible. Now is a perfect time to read, understand and mediate on the words of the Holy Bible.
Renew acquaintances through your 'phones
The time at home is also ideal to use your phone to contact friends and relatives you may not have been in contact with for some time.  We need to inquire about the health and well being of others and renew old acquaintances. Take up the phone scroll through your contact lists and make those calls.
If you rather text than speak to others you can do this easily through Facebook, Whatsapp, Instagram and Twitter. And Whatsapp also offers video-chat facilities so you can see and talk to your favorite relative.
Write
Some of us have a special love for writing. Now there is time to write journals, short stories or even begin writing that novel that you have been wanting to write. That will certainly keep you occupied and focused.
Parents can also spend quality time in assisting their kids to write creatively, and in their academic pursuits.
Housework
There is time to now rearrange the furniture in the home, andredecorate special rooms like the living and family rooms. You may want to repaint the house or rooms in the house. Now is the time.
Gardening
 Restricted at home doesn't mean you are restricted inside the house. Those of us living in homes surrounded by floral and/or vegetable gardens can spend quality time in these gardens doing a variety of chores. This is also good exercise.
Exercise
 Gyms are closed, but that must not deter us from exercising. Some people are fortunate to have exercise equipment at home. Good for them. Don't ignore this equipment. Get on with your exercise routine.
Those who have no equipment can go outside and walk. If you are weary to go to a park to walk around your neighborhood then walk around your yard or your house. Count your steps as you walk and try to walk an average of 5,000 steps daily, although 10,000 steps daily is ideal.
Cook with new recipes
 The new restrictions prohibit us from going out to dine, and although we can still buy takeout food from a restaurant, it is now a good time for us, men and women, to learn new recipes and prepare delicious meals for ourselves, and for the family. There is an abundance of interesting recipes for all kinds of drinks and dishes on the Internet. Take time to access a few and cook and dine at home to your stomach's content.
But, other than new recipes,  there may be favorite dishes the family loves, but you were unable to cook as you didn't have the time. Now you have time to cook, especially these delicious Caribbean dishes we are never tired to consume.
Reflect and Meditate
 Confined at home provides quality time to reflect and mediate on our lives. Reflect where we were going and renew the directions where we want to go. It is a good time to set new goals and mediate on how best to reach these goals.
Meditation and prayers are good for the soul. Time at home is ideal for these positive practices.
So, there are many things, some not mentioned in this confined space, which we can do to occupy ourselves during this period of mandated home confinement. There is no need to be bored or miserable. There is no sense brooding.  Find something to occupy your time. You'll be surprised at how much you can do to occupy your time while confined to your home.