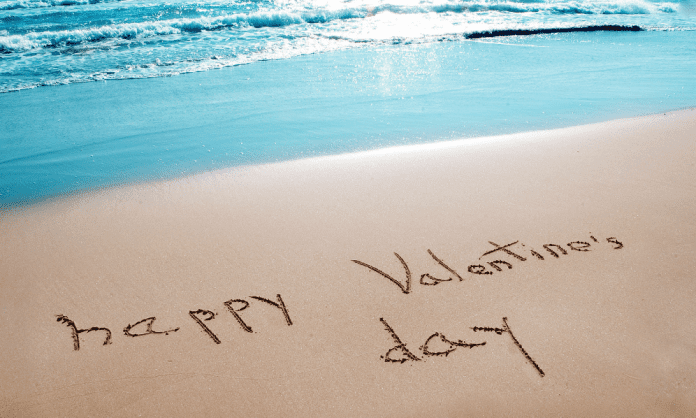 The following poem was downloaded from the website http://poetsofthecaribbean.blogspot.com/ and reproduced as a special treat to you our treasured readers.
Happy Valentine's Day!
Poetry is often used to express love, and for Valentine's Day, we would like to share a Caribbean love poem,  A You Mi Want Fi Deh Wid (translated in standard English – It's You I Want To Be With)  by Joan Andrea Hutchinson.
The Jamaican dialect, used in the poem, captures the range of emotions. Enjoy!
A You Mi Want Fi Deh Wid 
Even if you put on fifty poun
Even if you sick and mawga down
Even if you bleach di black fi fayva brown
A you mi want fi 'deh wid'
Even if you foot shape like afoo yam
And you hand look like song of di banana man
Even if you claim rasta but quietly lick di ham
A you mi want fi 'deh wid'
So even though you a behave like a clown
And your name a call all over town
A you mi want fi be around
A just you mi want fi 'deh wid'
Copyright Joan Andrea Hutchinson