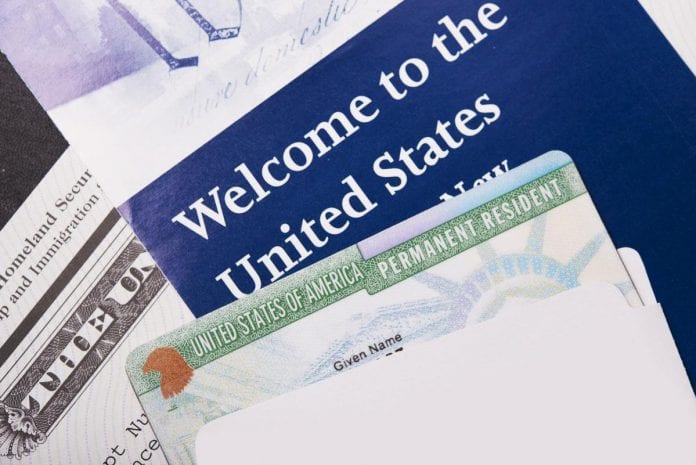 Despite the Trump's administration continuing vow to end the Visa Lottery, this year's lottery (called DV-2022) began on October 7, 2020, and will continue through November 10, 2020, ending at noon Eastern time.
According to the Department of State instructions nationals of all countries can apply, except: Bangladesh, Brazil, Canada, China (including Hong Kong SAR), Colombia, Dominican Republic, El Salvador, Guatemala, Haiti, Honduras, India, Jamaica, Mexico, Nigeria, Pakistan, Philippines, South Korea, United Kingdom (except Northern Ireland) and its dependent territories, and Vietnam.
Persons born in Macau SAR and Taiwan are eligible. Note that if you were born in one of these ineligible countries, you can use your spouse's country or if neither of your parents was born there, and they were not legal residents of that country at the time of your birth, you can still qualify by using the country of birth of either of your parents to apply.
To qualify, applicants must generally:
1) Be born in a qualifying country or qualify by claiming a parent or spouse's eligible country, and
2) Meet the education/work experience requirement by having either: at least a high school education or equivalent, or two years of work experience within the past five years in an occupation that requires at least two years of qualifying training or experience.
Only one entry is allowed for each person and those with more than one entry will be disqualified. Note that a new qualification has been added for the DV-2022, which requires that the principal immigrant have a valid unexpired passport at the time of entering the DV lottery.
Remember, the DV Lottery is always FREE and no paper applications are accepted. Lottery applications are required to be filed online through the official Department of State DV Lottery Website, https://www.dvlottery.state.gov/.
Once the online entry is made, applicants receive a Confirmation Number, which allows them to return to the official government website and check the status of their entry through the "Entrant Status Check" at dvlottery.state.gov beginning on May 8, 2021.
There will be no other official notification. The program does not send notification emails or letters and never directs applicants or winners to wire money under any circumstances.
Beware of websites claiming to be official Lottery sites and paralegals, which charge a fee for entry, since they are not affiliated with the official U.S. Department of State and may be scams. Only sites that end in .gov are government sites. Apply yourself – its FREE and easy!
You can get links to the official DV Lottery website by visiting our enewsletter site at: www.americanimmigrationcentral.com
** Contributions to this Column are made by Attorney Caroly Pedersen, Esq. of the American Immigration Law Center