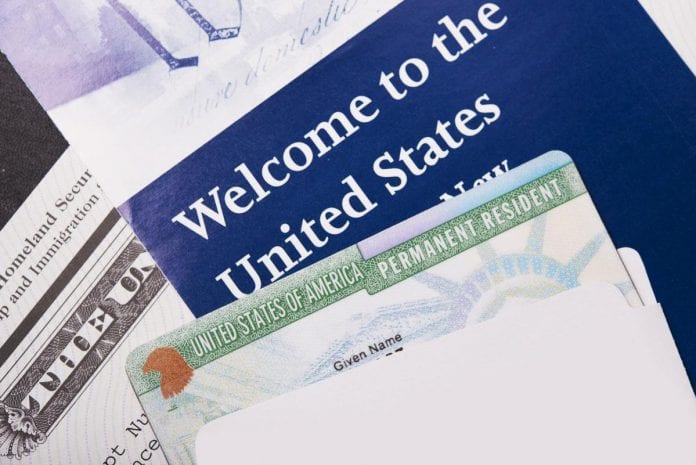 USCIS visa processing delays are at record levels, in part due to past Trump administration policies, and then the pandemic, resulting in nearly double the normal processing times for most cases.
And while the Biden administration has taken serious steps to bring adjudications back to normal levels, it will likely take many months if not years for the backlog to be resolved.
However, what most may not be aware of is that there is an immigrant visa backlog for family members stranded outside the U.S., who have approved cases and are just awaiting consular appointments.
These cases are so critically delayed, that some estimate there has been a nearly 70% decrease in the issuance of immigrant visas, with over 500,000 family cases waiting in the queue for an interview, which have already been documentarily qualified by the National Visa Center.
The State Department is considering options to reduce the backlog and schedule more interviews; however, country conditions often make it impossible. Alternatives suggested by experts include scheduling video interviews and reducing technical requirements which often cause unnecessary delays. But for now, thousands of spouses, minor children and parents whose I-130 cases were approved in 2019, 2020 and now 2021 continue to wait for immigrant visa appointments with no assurances of how much longer they will have to wait.
As a result, U.S. citizens and residents need to realize that sponsoring immediate relatives will now take double and maybe triple the time that it did pre-pandemic.
A typical spousal case which would normally only take 12+ months may now take 2+ years or more. The same is true for minor children and parents.
The only way to avoid these long consular processing delays is for qualifying family members with visas who are legally inside the U.S. is to file for adjustment of status, where the process takes between 12-14+ months, depending upon where the immigrant resides.
Unfortunately, in most cases, family members do not have U.S. visas and don't have the luxury of coming to the U.S. to file for residency. In such cases, the only solution is for  U.S. citizens and residents to file family petitions as soon as possible, in anticipation of delays. This is especially critical for Residents sponsoring minor children who may age out after turning age 21 due to consular delays.
You can read more by visiting www.Immigratetoday.com
** Contributions to this Column are made by Attorney Caroly Pedersen, Esq. of the American Immigration Law Center