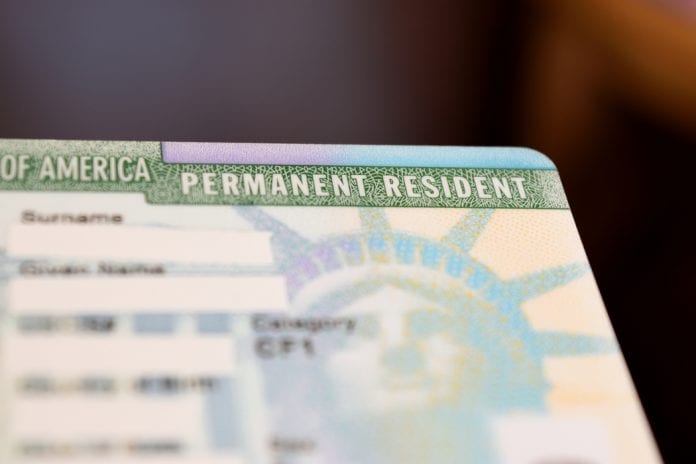 As many experts thought, the Family Immigration Category for Spouses and Minor Children of U.S. Residents (called F2A) will become current as of July 1, 2019. In an earlier immigration update, I predicted that the benefit might only extend to the Visa Bulletin Chart B, Dates For Filing for those Residency inside the U.S.. However the Visa Bulletin for July shows that the Chart A for F2A  is current for all countries world-wide!
So what does this mean? 
Well first, it means that family petitions filed by U.S. Residents (Green Card holders) for their spouses and minor children who are abroad will now  be processed in the same time-frame as those for U.S. Citizen (called "Immediate Relatives"), meaning there is no visa waiting line, only regular USCIS and Consular Processing. So the main benefit is that  the process should generally now take only about a year or little more, as long as the case is filed properly, instead of the more than two years that it took in the past. Second, for spouses and minor children of U.S. Residents who are legally inside the U.S. on or after July 1st, both the family petition (I-130) and Residency application (I-485) can be filed "concurrently" (at the same time) , this benefit allows them to legally stay inside the U.S. to live, work and attend school while waiting for their Green Cards! Yay!
However, as with many immigration benefits, this opportunity may not last long, since the more individuals who apply, the more likely that the F2A category will once again become backlogged and waiting lines will resume. This means that couples who have been putting off marriage should just go for it now and get their application in quick in order to take advantage before its too late. Spouses and minor children of U.S. Residents who are visiting the U.S. can legally file their residency applications on July 1st without the need to return home. And while this is good news for thousands of families, it is important to understand that it does not benefit those who are inside the U.S. and are not in legal status (expired I-94), since they are not eligible to apply for residency. Remember, this temporary policy can be a fantastic opportunity for those who qualify and a nightmare for those who file for residency, but are not eligible.
Here are some examples of cases, which will and will not qualify to file for residency:
Scenario #1: James, who is a U.S. Resident and lives in the U.S., married his longtime girlfriend June in Jamaica on March 15, 2019. After the wedding, James returned to the U.S. and filed the I-130 spousal petition to sponsor June in April 1, 2019. June has a U.S. tourist visa so she can come and visit James. Likely beginning July 2019, if June comes to the U.S. to visit James, she will be able to stay here and file for her residency and go through the entire adjustment of status process here, rather than having to wait for two years to go through the consular process in Kingston, Jamaica.
Scenario #2: Mary lives in Bahamas and met her husband Carl while he was there on vacation in 2017. They had a long distance romance and finally got serious enough to get married in October 2018. In December 2018 Carl filed the I-130 petition for Mary. She applied for a tourist visa to the U.S. but has been turned down several times, so Carl knows the waiting time for Mary is about two years and he goes to visit her every few months. Since Mary cannot come to the U.S. legally, she will not be able to immigrate early and has to wait until the visa bulletin Chart A Final Action Dates shows that it has reached the date Carl filed the I-130 petition for her in December 2018. Right now, in the F2A for Chart A, it is current for July 2017. So she still has about a year and a half to wait.
Scenario #3: David came to the U.S. from Bahamas in 2010 as a visitor and never left. In 2016 he met and married his wife Jennifer who got her residency through her parents in 2015. Jennifer filed the I-130 for David, but since his is out of legal immigration status, he cannot file for his green card until Jennifer becomes a U.S. citizen. She can apply in 2020. Since David is not in legal immigration status, even though he has been inside the U.S. for all these years, he is still not eligible to apply for his residency, even once the F2A immigration category becomes current in the next few months. If David did make the mistake and file for residency, his case would be denied and under current Trump policies, he would be put in deportation proceedings.  
Scenario #4: Tanisha is in the U.S. on an F-1 student visa attending Broward Community college. She and her boyfriend Doug (who is a resident) have been dating a few years and are thinking about getting married. Since the F2A category will be current in the next few months, if Tanisha and Doug get married, they can file for her residency and she can stay in the U.S. legally during her entire residency process. She will receive her work and travel permit in six months and residency interview in about 1-2 years.
Scenario #5: Milton has been a resident for 10 years. He applied for citizenship several times, but because he has dyslexia and literacy issues he was denied both times because he could not read the questions and provide the answers properly. Ann came to the U.S. many years ago as a child with her parents in 1994. Her aunt filed an I-130 for Ann's mom in 1995, but by the time her parents were allowed to get their residency, Ann was too old and did not qualify. So she has been here all these years with no status. Milton married Ann several years ago in 2015 and he filed the I-130 for her, but since that time she can't file for her residency because she is not in legal status and Milton cannot get his citizenship. However, since she qualifies under an old policy called "245i", which applies to immigrant who were the beneficiary of an I-130 (and other immigrant petitions) which were filed on or before April 30, 2001, once the F2A is current in the next few months, Ann is eligible to file for her residency and stay in the U.S. and receive her residency without needing a Waiver. To qualify under 245i, she only has to pay an additional $1,000 penalty.
These are the typical situations in which an immigrant spouse or child will be eligible to legally file for residency in the U.S. in the next few months. However, things that sound too good to be true, often are, so immigrants should proceed with GREAT CAUTION before going forward! Remember that Trump's new deportation program is in full force for residency denials and this temporary opportunity for some immigrants is almost guaranteed to result in thousands of residency denials and deportation notices for immigrants who desperately want to obtain residency and think that they qualify even though they do not. Most Immigrants who are in the U.S. with expired status who file residency petitions will likely be denied and put in deportation proceedings. Many immigrants who are preyed upon by Immigration scammers who  take advantage of this temporary policy, will be promised work permits and a green card, only to later be denied and deported, leading to tragic consequences. So please, heed my warning, tell your family members and your friends to stay safe, DO NOT file a residency petition without first consulting with an immigration attorney (not consultant).