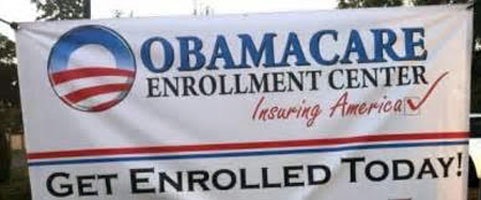 Immigrants do qualify for Obamacare
By Attorney Caroly Pedersen
Regardless of what the Trump Administration wants you to believe, Obamacare, under the Affordable Care Act (Obamacare) continues to exist. In fact, enrollment in the Health Insurance Marketplace actually started last week on November 1, 2017. However, since Trump and the Republicans in Congress were not able to repeal the law, they are doing everything possible to keep the public from applying, including reducing the window to apply from three months, down to only six weeks, from November 1 – December 15, 2017, cutting funds for advertising the program and to assist individuals in enrolling.
With so much confusion about the Obamacare program and who qualifies, existing even among Americans, many Immigrants simply have no idea that the program continues to exist and most importantly, that they may in fact qualify.
The following is a quick run-down of the most common classes of  Immigrants who currently qualify for the Affordable Care Act (Obamacare):
Lawful permanent and temporary Residents (LPR/Green Card holder)
Asylees
Refugees
Cuban/Haitian entrants
Those Paroled into the U.S.
Conditional entrants granted before 1980
Battered spouses, children, or parents (VAWA)
Victims of trafficking and his or her spouse, child, sibling, or parent
Those Granted Withholding of Deportation or Withholding of Removal
Individuals with non-immigrant status (including worker visas, student visas)
Those with Temporary Protected Status (TPS)
Those with Deferred Enforced Departure (DED)
Those with Deferred Action Status (EXCEPT: Deferred Action for Childhood Arrivals (DACA) isn't an eligible immigration status for applying for health coverage)
Applicants for Special Immigrant Juvenile Status
Adjustments for Residency status with an approved visa petition
Victims of trafficking visa
Those with Withholding of Deportation/Removal
Anyone who falls in any of the above categories, and in need of heath insurance are advised to register as a matter of urgency.
For recent Immigration article, visit the link: Homeland Security: tighten immigration for DACA