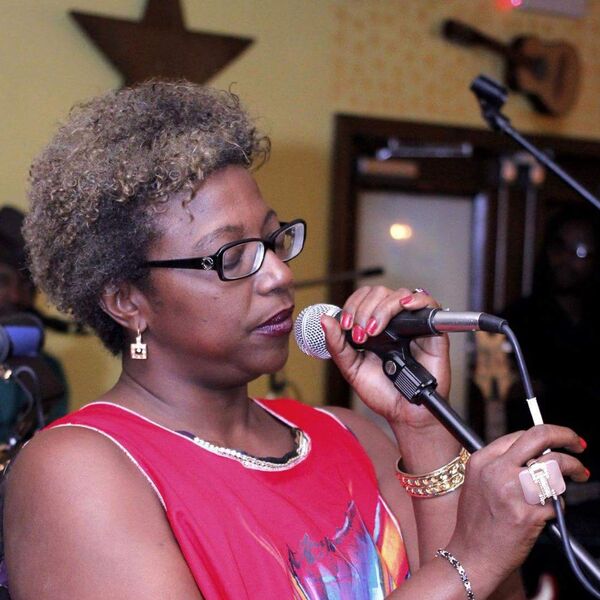 The audience at Kasa Champet in Pembroke Pines remains captivated as she shares passages from various works. Love, self-awareness and hope seem almost tangible in the air.
Born in Spain
Born in Spain, raised and educated in Haiti where both her parents are from, Regine Coicou lives in Florida. She embraced Haitian culture immediately, finding a passion for writing at an early age and using
her creativity as a voice.
"I often took a different course from my childhood friends and classmates who found leisure in American soap operas. I developed a thirst for knowledge of my culture, and became a legalized Haitian at
the age of 18, nothing was more beautiful than Haiti and being Haitian."
she said.
Uncle was famous Haitian poet
Spending summers in Cap-Haitian, a commune on the north coast of Haiti, Coicou wrote poems that revived memories of her uncle, famous Haitian poet and playwright Massillon Coicou.
Creativity and self-expression runs in the family. Her son, Richy Samo, is a rapper. "I find inspiration in anything and everything, from my dreams to the weather," said Coicou.
True to spiritual beliefs
Admired by many for staying true to her spiritual beliefs and undeterred by often negative views associated with Voodoo, a Haitian custom, Coicou finds an ethereal peace connecting with her ancestors.
Currently working on another novel and performing in South Florida, New York and overseas, she finds time to stay involved in the
Haitian community. She supports organizations such as Asosyasyon Fanm Kore Fanm, the community organization which empowers Haitian woman.
Works by Regine Coicou can be found on amazon.com