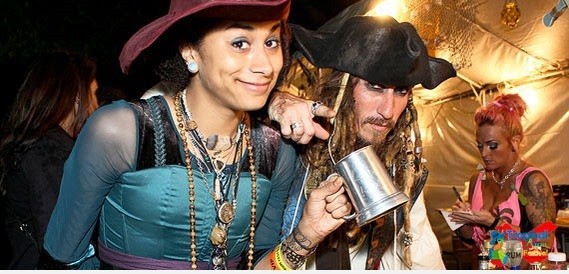 Who can ask for more when you have the best rums of the Caribbean and the most stellar Reggae stars? That's the plan for the upcoming fourth annual Tropical Rum Festival, set for February 6, starting 3 pm at the Meyer Amphitheater waterfront park in downtown West Palm Beach.
The Tropical Rum Festival is back for its fourth year and promises the perfect combination of rums from around the globe, food prepared from various vendors, and an incredible lineup of Reggae artists. This year's stage features dancehall legend Yellow Man, roots reggae star Luciano, DJ George Acosta, ZekeDon, C-Roy the Entertainer, Dutty Dex, DJ Simore, Jah Steve, and Bradley Brown.
In addition to the music, tt's all about the Rum, Rum and more Rum! Tropical Rum Fest guests will surely be captivated by the variety of great tasting rums available for sampling or purchasing from the festival's top selected local and international rum exhibitors. Sample an array of rums from sponsors, including Admiral Nelson's Spiced Rum, Blackhearted Spiced Rum, and Black Coral Rum. The Tropical Rum Fest also welcomes back Gubba Rum as one of their featured distillers. Inspired by techniques that date back to the 1800s, they guarantee to please all rum aficionados. These artisanal, organic and naturally infused rums are made from pure cane and the finest fruits, spices and herbs the world has to offer. To wash down all this delicious artisanal rum, the exotic aromas of authentic island cuisines will seduce event goers with choices such as succulent jerk chicken, jerk pork, conch fritters, conch salad plus many more dishes reflecting the taste and feel of the tropics.
Event organizers, Nuff Muzik Productions, recognized that patrons might want to drink all the rum they want or keep the evening light. There are several rum packages ranging from $25 to $200. Online sale ends on February 5th, 2016. For more information log on to TropicalRumFest.com.