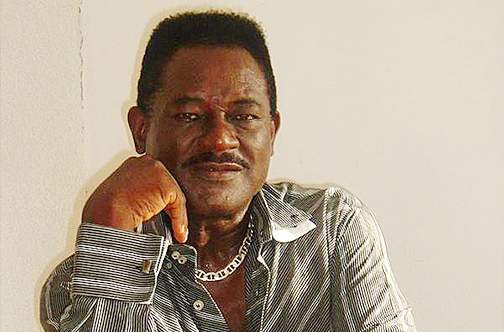 KINGSTON, Jamaica – On July 16, legendary rocksteady and reggae singer Pat Kelly died in Jamaica following complications from Kidney disease.
The 74-year-old singer, who was known for his distinctive falsetto, was one of the frontrunners of the rocksteady genre. In Jamaica, he is most noted for his best-selling records "How Long Will It Take" and "Talk About Love".
His career began in 1967 when he replaced Slim Smith in the popular Jamaican rocksteady group, The Techniques. Kelly sang lead on the majority of the group's hit songs which included "I Wish It Would Rain" and "Love Is Not A Gamble".
Pat Kelly then went on to pursue a successful solo career in 1968. His hit song "How Long Will It Take" was the biggest-selling Jamaican single of 1969 and was the first Jamaican record to feature a string arrangement.
The musician, who was also a trained audio engineer with a degree in audio electronics from the Massachusetts College of Technology, then went on to produce for himself and other reggae acts. He worked with Gregory Isaacs, Delroy Wilson, and Johnny Clarke, while also co-producing with John Holt.
Tributes to Pat Kelly  
Friends, fellow musicians, and reggae organizations have since paid tribute to the great singer. Popular Jamaican DJ and Producer, Dennis Alcapone took to social media to express sadness at the passing of his friend. "The great man Mr Pat Kelly has passed away in Jamaica. He was ill for a while now and went up to the USA for treatment. He recently went back to Jamaica and wasn't feeling well. They took him to the hospital, where he died. May his soul forever rest in peace. The man with the beautiful voice has left us. Condolences to his family and friends. Zion awaits."
Popular Jamaican A&R and longtime friend of Kelly, Anthony "Chips" Richards also paid tribute to Kelly, saying "He was a very humble, well-mannered and disciplined man. This is a big loss for the music industry."
The Jamaica Reggae Industry Association (JaRia) also issued a statement mourning the death of the singer. JaRia said Kelly was the epitome of vocal finesse and dominated an era of Jamaican music where the falsetto was skillfully used to colour any performance.
The association hailed him a true pioneer of Jamaican music and said it hopes his legacy will live on in a Reggae Hall of Fame.
Funeral Arrangements
Pat Kelly will be laid to rest on Saturday, August 17, at the Boulevard Baptist Church, Washington Boulevard in St Andrew, at 11 a.m. Kelly's widow, Ingrid Kelly is encouraging fans and supporters to "come as they are" to pay tribute to the late and great singer.