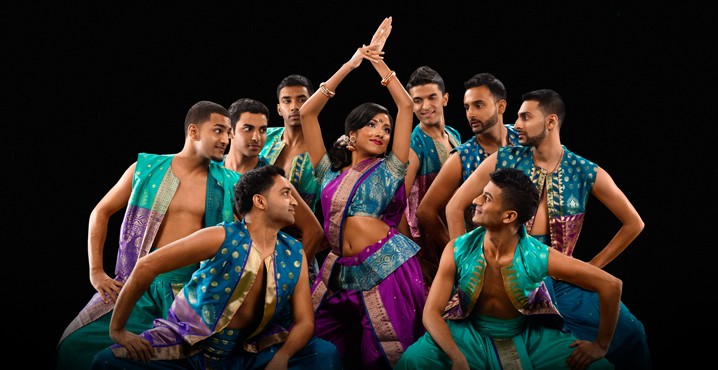 Dance fans can enjoy a heavy dose of Bollywood glam this Saturday, as musical extravaganza, "Mystic India: The World Tour" hits the stage at the Miramar Cultural Center, starting 8 p.m.
The acclaimed Bollywood dance spectacular is inspired by ancient India's transition into modern India. The show features renowned musicians, brilliant dancers, breathtaking aerialists and acrobats, and 750 opulent costumes. Audiences of all ages can expect an explosion of colors and energy as they travel on a celebratory journey through Rajasthan, Tamil Nadu, Maharashtra, Punjab, Uttar Pradesh, and Gujarat via a stunning visual display that fuses dance, theater, and spectacular special effects.
"If you have ever wanted to visit India, 'Mystic India' is your direct flight there," says Director Amit Shah.
An impeccably trained team of dancers takes the audience on a creative journey as they combine traditional Indian and modern techniques in this unique and dazzling musical. And in a celebration of Bollywood film traditions, the show features well-known music by renowned Musical Director, Sanjay Leela Bhansali and the song "Nagada Sang Dhol" from the film Goliyn Ki Raas Leela Ram Leela.