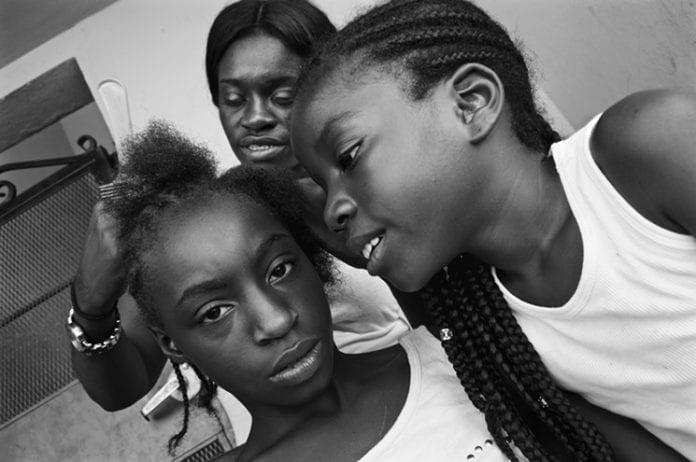 On the last day of Black History Month, a large crowd of some 500 mostly African and Caribbean American residents of Broward County packed the 300-seat maximum capacity conference room at the African American Research Library and Cultural Center to discuss the State of Black Broward.
Convened by Broward County Black elected Officials. Chaired by Broward Commissioner Dale Holness, the meeting highlighted both the positives and the negatives existing in Broward County's black community, but attempted to lay the foundation for the development of the community.
Holness, said he is confident of the county's black community, which he firmly believes based on the purchasing power of this community and the growth of its black businesses, "can be a blue print for black communities not only in America, but worldwide."
At Tuesday's State of Black Broward conference, the first of an annual event, Holness presented a Power-Point presentation that highlighted the challenges that the county's black community of over 550,000 residents faces.
The presentation indicated that while the annual median household income for the white population of the county is $74,000 there's a "stark difference of $21,000" compared to the $43,000 which is the annual median income for black households. Also, while the rate of unemployment in the county stands at 4.4 percent, the rate was 9 percent among the black community.
Holness cited that "prosperity abounds in many areas of Broward County" but for various reasons the black community lags behind. Commenting on the situation to National Weekly, the commissioner says he is "confident that the situation can be vastly improved, because the county's black community has the resources to do this. "We don't have to depend on policies originating out of  Washington to grow. The county's black community has the resources to see to its own growth. Ordinary black residents, educators, business people, and elected officials must be a part of the solutions the black community can reach."
The conference dealt with various key issues like politics, economic development, employment, criminal justice, health care and education, that affects the community. Panelists including Broward School Superintendent Robert Runcie,  County Supervisor of Elections Brenda Snipes, and City of Lauderhill Commissioner Ken Thurston.
The three officials tend to agree that the county's Black community needs to be more engaged politically to secure some of the solutions needed. Runcie, said more black voters need to vote during election cycles. Snipes also stressed the importance of voting, saying "voting is the bedrock of political growth," and a factor that "equalizes all of us" and "drives the wheel."  Thurston, Snipes and Holness urged the audience county residents to push for a constitutional amendment on Florida's ballot to restore the civil rights for people who have been denied the right to vote because of prior criminal convictions.
Holness has indicated that Broward Black Elected Officials plan to celebrate Juneteenth (June 19th) this year in a special event on the campus of the African Research Library. "We want the black community to celebrate the day American slaves got word in 1865 that they were free. We plan to merge this with a celebration of the emancipation of slaves in the West Indies years earlier. August. "It's important that our black youth be conscious of the history of black freedom."