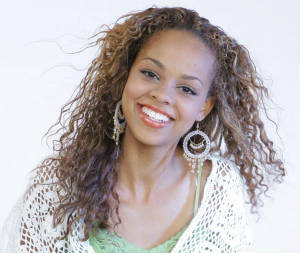 Founded in 2007, Transforming America Through Interaction ("TATI") celebrates its 13th anniversary this year.  
Formed after the tragic passing of 19-year old Tatiana Renèe McIntosh, who died in an automobile accident on the Florida Turnpike, her mother Tanya Ragbeer, Founder and Chair of TATI, with the support of her husband Cary, put together a team of spirited individuals to produce initiatives that facilitate the nurturing and development of youth in the Caribbean American community, providing scholarship opportunities, mentorship programs, and workshops in memory of Tatiana (Tati), who often spoke passionately about uplifting our youth, and for uniting the Caribbean countries that are represented here in Florida.  
Provides role model
"I joined TATI because I believe in what it stands for," says President Garfield Wright. "TATI provides our Caribbean American youths with role models like themselves that they can relate to. TATI creates a sense of family and unity in our Caribbean American communities."
Family Fun Day
On June 9th, to celebrate Caribbean American Heritage Month, TATI will be hosting their annual Family Fun Day in the Sabal Palm Pavilion of Tree Tops Park in Davie. This new location was at the response to requests by key supporters, to bring the event inland, closer to the Diaspora and away from the beaches.
"The key to this Fun Day event," says Ragbeer, "is that it allows us some real light-hearted family-inclusive fun that keeps friendly interactions going between us, while keeping us away from the hustle and from hiding behind our electronics.  At this event, we can't help but engage with each other as we take part in some real old-time activities that reminds us all of where we came from. This is one event that allows us to really get to know each other and to build that support group but on a wider scale and for a greater cause."
The Family Fun Day includes music by popular DJ Mark Swaby, games, prizes and surprises, and the annual award for the Caribbean American Heritage Month Youth Essay Competition which is presented every year to a lucky High School Junior or Senior.  
Available scholarship
Another scholarship opportunity that still remains available (to incoming College Freshmen and Sophomores) in Florida through June 30th, is the Tatiana McIntosh Memorial Scholarship.
And what's next on their agenda? They will be continuing their Bright Faces Youth Mentorship program and workshops (many of which are in collaboration with the Broward County BSO), and their annual campaign for Teen Driver Safety.  To close out the year will be the annual Xmas fundraiser, scheduled for December 14th in Southwest Ranches.  
To learn more about Transforming America Through Interaction ("TATI"), Inc., visit their website at www.taticaribbean.com, or call 954-895-8384.