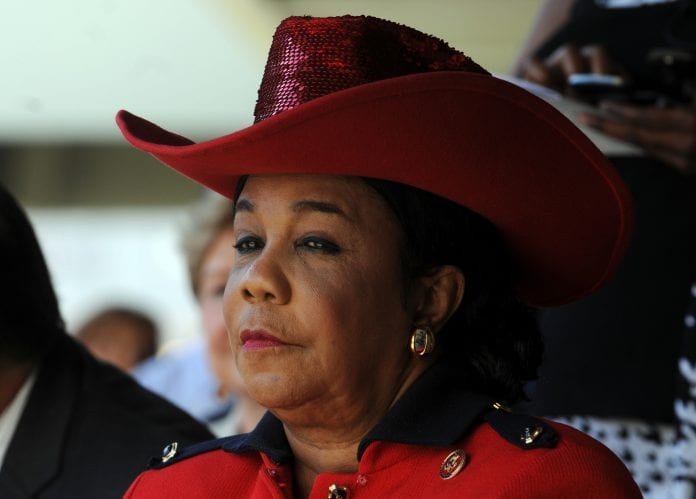 South Florida US Congresswomen visit Haiti to determine assistance needed after Matthew
A South Floridian bipartisan commission including US Congresswomen Republican Ros-Lehtinen and Democrat Frederica Wilson visited Haiti on October 29 and 30 to see first hand the devastation caused by Hurricane Matthew and discuss details of relief efforts from the US.
Among the places the Congresswomen visited was Jérémie, a city particularly devastated by the hurricane. During their visit the Congresswomen received information from the staff of the US Embassy and the UN Mission in Haiti regarding emergency efforts to cope with the hurricane disaster and measures to cope with the potential worsening of the outbreak of cholera. They also had a meeting with the Haitian Prime Minister Enex Jean-Charles.
Congresswoman Wilson said the trip was very important especially as her Congressional District in Florida consists of one of the US' largest Haitian-American communities. Many who "still have deep ties to Haiti and are desperate for accurate accounts of the damage caused by the hurricane." She said seeing the damage firsthand was the best way to witness the damage and understand the assistance that is required from the US to help the situation in Haiti.
Wilson said while the US government will continue in providing humanitarian assistance to Haiti to recover from the hurricane, the government regards it as crucial that the assistance provided reaches those who are most affected, those with desperate needs for food, water, shelter and sanitation. She said one of the key objectives of her visit as to meet with U.S. and UN officials, and relief workers, to examine the distribution of essential humanitarian services.
Ros-Lehtinen said it was important to obtain first-hand information for  the US efforts to help 1.5 million Haitians needing humanitarian assistance following the storm, including about 175,000 in temporary shelters and 806,000 with immediate food needs.
While Americans are willing to provide assistance to Haiti following the latest natural disaster to impact that Caribbean country, some are skeptical the assistance they provide will not reach those who were directly impacted by the storm. Congresswoman Wilson said, "We must ensure that the assistance reach those affected as quickly as possible."