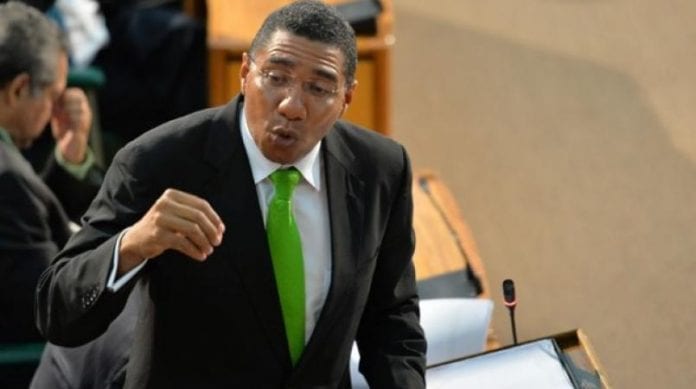 Prime Minister Holness Urges Diaspora to sign Marcus Garvey Petition
Needing 100,000 signatures by tomorrow in order to get a response from President Barack Obama, at a town hall meeting in Jamaica, Queens, New York, Jamaica's Prime Minister, Andrew Holness urged Jamaicans in the Diaspora to sign an online petition calling for the pardon of National Hero, Marcus Mosiah Garvey. He reiterated the importance by saying Marcus Garvey is our national hero and he should be exonerated. To sign the petition, go to Justice4Garvey.org.
"It should be struck from the records. It needs 100,000 to make it effective and I call on all Jamaicans throughout the diaspora to sign this petition so we can have Marcus Garvey, our nation hero, exonerated. This is very important for our country and our national hero," said Holness. 
Born in Jamaica, Marcus Garvey's was a protagonist of the Black Nationalism and Pan-Africanism movements which paved the way to found the Universal Negro Improvement Association (U.N.I.A) and African Communities League. He advanced a Pan-African philosophy which inspired a mass movement known as Garveyism and Garveyites.
During a time when Blacks were seen as second class citizens, Garvey led a mass movement to elevate the Black community through economic empowerment and independence. In May 1923, Garvey was convicted of mail fraud in relation to the operation of his signature program for Black economic independence, the Black Star Line.  He was sent to prison and later deported never allowed to return to the United States. He was convicted after being targeted by J. Edgar Hoover and deprived of a fair trial. His sentence was later commuted by President Calvin Coolidge on recommendation by the U.S. Attorney General and with the support of 9 of the 12 jurors who voted to convict.