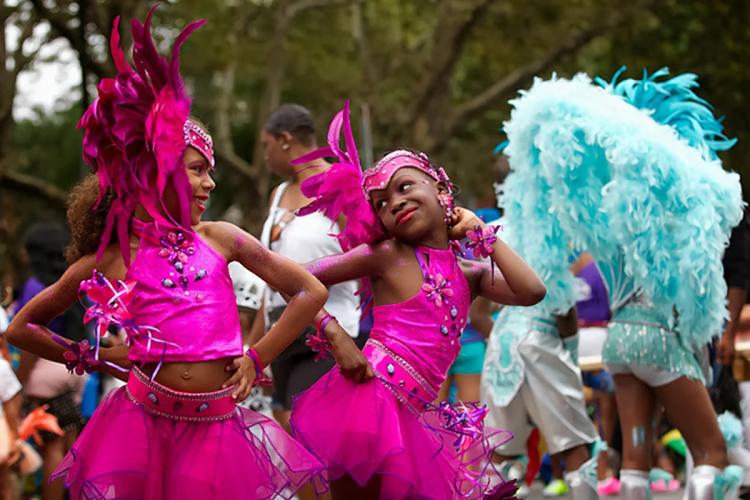 Junior Carnival sets the pace this weekend at the Central Broward Park
The 2016 Miami-Broward Junior Carnival, taking place this Saturday, is a parade for families to experience the rich culture of the Caribbean, while having fun. The "Mas Bands" feature over 350 young masqueraders who walk the perimeter of Central Broward Regional Park in Lauderhill while wearing bright, colorful costumes. Those who walk in the parade will compete based on the originality and craftsmanship of their costumes.
"It is extremely important that we promote our Caribbean cultural in this multi-cultural society. The community needs to witness our celebration so they can understand and appreciate the richness and vibrancy of our culture, which will improve our community."  said Miami Broward Carnival Board of Director, Jeanette Haynes.
Apart from the parade, there are plenty of other fun activities for families to enjoy. Families can check out the Junior Calypso Competition, the Panorama show, get their face painted, and enjoy the TD Bank-sponsored kids' zone.
All ages are welcome to enjoy the junior carnival, however, kids aged 2-18 can walk in the parade. Gates open at 11a.m. and the festivities will start at noon. Parking for this event is $1.50 per adult and admission is $10. Kids under 10 years old are in free.
If you would like to have your child participate, please visit the carnival website. www.miamibrowardcarnival.com