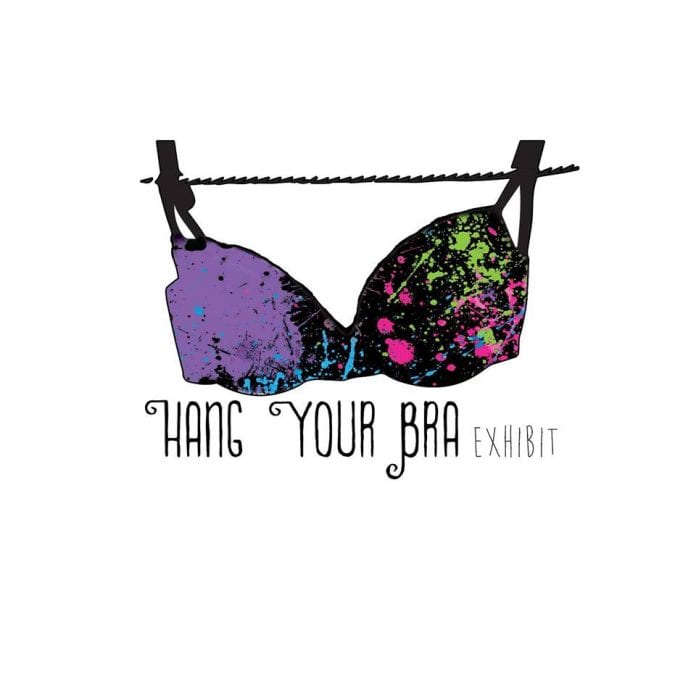 Breast Cancer Awareness Month
The Miami Urban Contemporary Experience presents the Hang Your Bra for the Cause Exhibition opening reception on Wednesday, October 5th, from 3p.m. to 9p.m. Hang your Bra for the cause is presented in honor of Breast Cancer Awareness month at the Little Haiti Cultural Center in Miami. Event is free and open to the public.
The Hang Your Bra Exhibition reception features six visual artists: Carla Jamieson, Le' Adonis Ferguson, Anthony Lumpkin, Nik Rye, Victoria Miessler, and Giselle Markers.  A live musical performance by the Spread Love Gang will accompany key note speaker and survivor Carla Hill who will share her challenges and triumphs during her journey. Guests are invited to BYOB (Bring Your Own Bra) to decorate in honor of a survivor or a warrior who has passed on due to Breast Cancer. All bra's will be integrated into the honoring wall at the Hang Your Bra Exhibition. Lite bites will be available for sale along with the complimentary wine that will be provided.
The Hang Your Bra Exhibition celebrates women's rights and brings awareness to societal triumphs and challenges women face for having breasts (e.g. breast cancer survival and loss, acceptance and restriction of nursing in public, objectification of breast as sexual pleasure, restrictive garments that pronounce or hide a women's breast). The desire and rejection of breast as an identifier of femininity.
Exhibition is made possible by the City of Miami, Commissioner Keon Hardemon, Little Haiti Cultural Center, MUCE, Breastless Beauty, and Roots Collective. For more details about MUCE, please contact 305.890.2121 or email here.