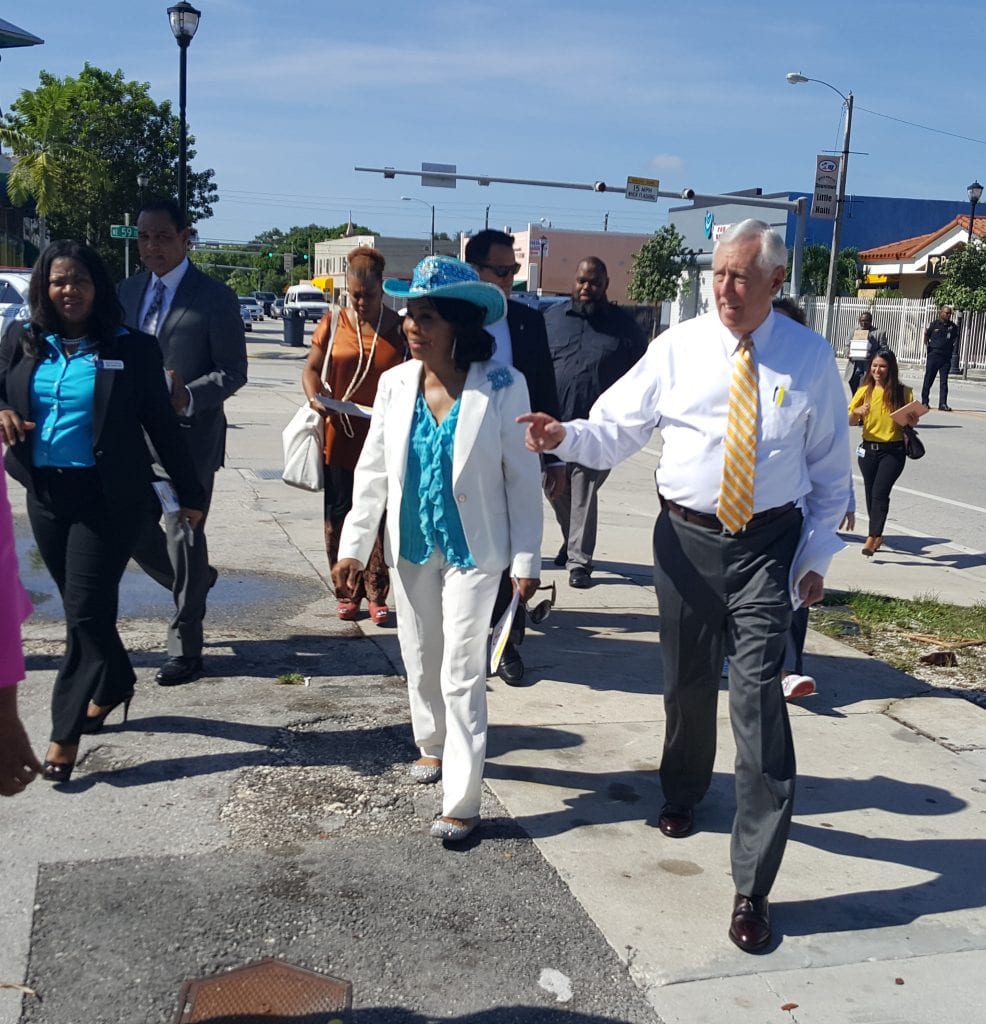 Congresswoman Fredrica Wilson Takes proactive role against 'The Bite'
Officials confirmed on Tuesday that there were four more cases of Zika virus obtained locally bringing the total infections to 21 cases. The Florida Department of Health (DOH) believes the people infected were bitten in the Wynwood area of Miami.
Congresswoman Fredrica Wilson is not letting this take over her community and has decided to take action by going door to door and speaking with local businesses. She is handing out information packets and repellent wipes trying to get word out that Zika does not know the difference between Little Haiti and Wynwood. Congresswoman Wilson says that she is also concerned about Zika in Haiti since there's so much travel from the Diaspora between here and the Caribbean country.
"We go to Haiti every day, people from Haiti come here every day, and so we want to make sure people who come here understand and people who leave here understand that this is a crisis."
Maryland Representative Steny Hoyer and some opinions on the matter of Congress using funds to go on 'vacation' rather than aid the nation in the fight against Zika. "It is unconscionable and frankly immoral to have left for seven weeks of break without passing the president's request, which he made in February of this year."
Although the fight against the Zika visus carrier, the Aedes aegypti is vigilant by residents here in South Florida, the Miami Convention and Visitors Bureau is also trying, desperately, to get the message out that Miami is open for business despite the negative attention that is circulating regarding the tourist populated city. They know that millions and possibly billions of dollars are at stake, which can directly affect the local business owners.