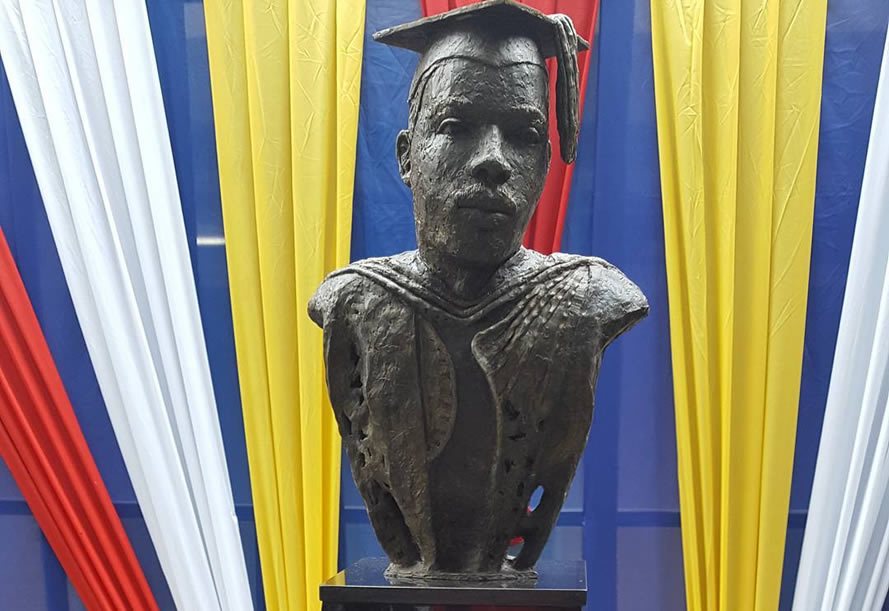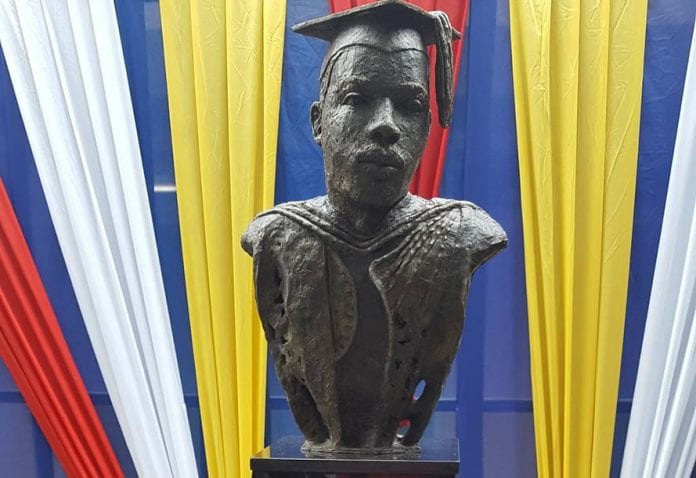 The University of the West Indies will remove a bust of National Hero Marcus Garvey, one month after it was mounted at its Mona campus in Jamaica.
Rastafarians and Garveyites marched near the campus Sunday, demanding the piece be removed. They said it bears little resemblance to the Pan African icon who died in London in 1940 at age 52.
Professor Waibinte Wariboko, Dean of the Faculty of Humanities and Education, which commissioned the bust, said a new piece will be done and unveiled before the new academic year in August.
Raymond Watson, who did the bronze resin, stone powder bust, said he is disappointed at the response. He admitted that he "took a few liberties to make Marcus appeal to a younger generation."
Watson was commissioned by the UWI to do the bust in late 2016. He wanted to project Garvey as a scholar based on a photo he saw of him in academic regalia on the Internet.
But persons who attended the unveiling on May 18 were not impressed and openly criticized Watson's work.
Watson, who teaches drawing and sculpting at Edna Manley College of the Performing and Visual Arts in Kingston, said he did not intend to offend.
"I respect Marcus greatly as a fantastic person. He was a thinker who spoke on multiple issues," he said.
Garvey was born in St. Ann parish in north-east Jamaica. He was a pillar of the Harlem Renaissance in the early 1900s and championed repatriation to Africa.
He was imprisoned for mail fraud in 1923 and deported to Jamaica four years later. He was named Jamaica's first National Hero in 1969.