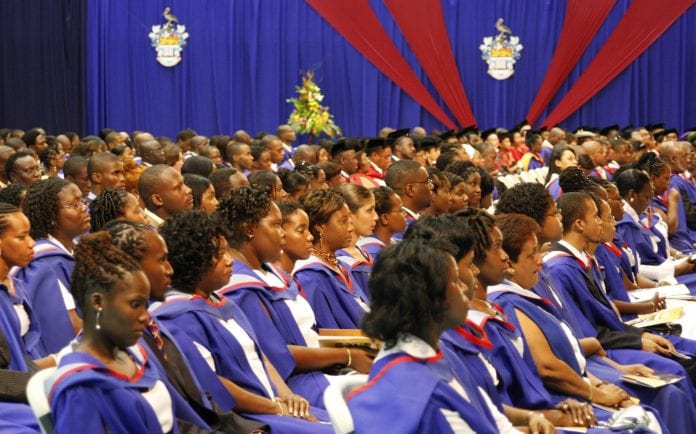 UWI launches global alumni appeal
The University of the West Indies (UWI) is launching a global appeal for support to alumni, friends and donor agencies for the annual "UWI Global Giving Week." Running from August 1 to 7 under the theme "Emancipate, Educate, Donate," the campaign will also target the public and private sectors.
According to UWI, this marks the beginning of a tradition that will see graduates making an annual contribution to the regional institution.
UWI Vice Chancellor Professor Sir Hilary Beckles says while regional governments have played their part in empowering the university for several decades, many are now experiencing difficulty and have urged the UWI to reduce its dependence on the public purse.
He says the university's finance committee shows that contributions from regional governments have dropped significantly, from 80 percent of total operational budget 15 to 20 years ago, to 45 percent today.
"This giving week, then, is an attempt to say to our graduates all over the region and the world, to friends of higher education, to friends of the cause of research, public policy formulation, promotion of entrepreneurship, all of those who do believe not only in the empowerment of young people through education, but those who are committed to the further development of this region, to come to the aid of your university at this stage," Sir Hilary said.
Former Prime Minister of Barbados Owen Arthur told the gathering at the recent launch of the program that investment in the university is needed now more than at any other time in the Caribbean's history.
"The new economy, the new society, will be a learning society and it behooves us to be able to act today to make sure that our university and our society cease to function in the 20th century and come fully into the new society that is to be the 21st. The governments alone cannot do it," Arthur said.