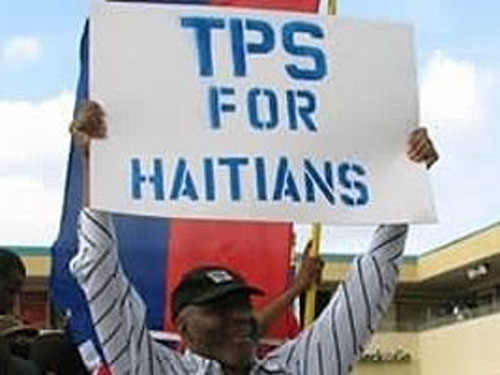 A federal judge in San Francisco Monday allowed a lawsuit on Temporary Protected Status involving Haitians, El Salvadorians, Nicaraguans and Sudanese to move forward, denying a U.S. Justice Department request for dismissal of the suit.
Hearing possible in August or Sept.
U.S. District Judge Edward Chen's refusal to dismiss the lawsuit means the case can move on a hearing in August or September on the immigrants' bid for a preliminary injunction blocking the termination of their status.
A full trial would come later.
Justice Department lawyers had argued that the law, establishing the TPS program, doesn't allow for court review of executive branch decisions on when to grant or terminate the status.
Claims in lawsuit was strong enough
But Chen said the law doesn't prevent constitutional claims or challenges to the "general policies or practices." The judge also said three claims in the lawsuit were each strong enough to justify keeping them in the case for the time being.
The lawsuit cited Trump's alleged reference in January to Haiti, El Salvador and certain African nations as "s—hole countries."
Policy lacks "reasoned explanation"
The judge also said the immigrants could continue to claim that the policy change lacked a legally required "reasoned explanation" and that citizen children of TPS immigrants had rights to remain in the country and to be raised by their parents.
Many Haitians are among more than 300,000 people from the four counties who were granted TPS approval but now could face deportation under the decision by the Trump administration to end the program.