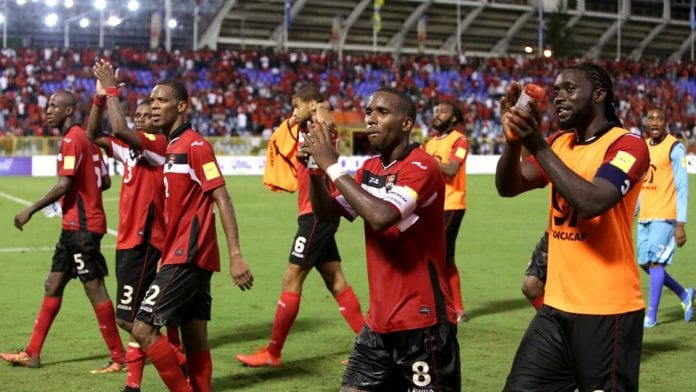 T&T vs USA, Jamaica vs Haiti, St. Vincent vs Guatemala tonight
The 2018 World Cup Qualifying Matches on September 6 will show Caribbean nations taking the field across the country. Trinidad's Soca Warriors, who are currently at the top of Group 3 of the CONCACAF qualifying with 10 points will take on the U.S. men's team who is currently second in the group with 7 points.
The USA, coming off a 6-0 win against Group C St. Vincent and the Grenadines, however, Trinidad and Tobago may prove to be a bigger challenge. T&T's Kevin Molina, who also plays for Orlando City, said "I truly believe we will beat the US and win the group."
Team Jamaica was eliminated from contention for a place in the 2018 FIFA World Cup on Friday, when a 2-0 loss at Panama made it impossible to advance to the CONCACAF Hexagonal, makingit the fifth time that the 2015 CONCACAF Gold Cup runner-up missed out on the finals for a fifth consecutive time. They will kick off against Haiti tonight at 9:30 pm est.
Trinidad and Tobago will be the only match in the the U.S today and fans can watch the game hosted at the Everbank Filed in Jacksonville at 8pm est. The summer of 2015 was the last time the Soca Warriors played in the U.S and advanced to the quarterfinals of the Gold Cup. The game didn't result in the team's favor, Panama won 6-5 on penalty kicks after 90 minutes of regulation play and 30 minutes of extra time.
The matchwill be broadcast on FS1 and Univision networks.